Our smartphones got the word smart attached to them for a reason: they can do all kinds of neat tricks for us. Although you may not even be aware of many of these tricks, and you may want to start incorporating them into your everyday iPhone use.  
Here are five hidden amazing iPhone tricks you can start using right now. 
CLICK TO GET KURT'S FREE CYBERGUY NEWSLETTER WITH QUICK TIPS, TECH REVIEWS, SECURITY ALERTS AND EASY HOW-TO'S TO MAKE YOU SMARTER 
1. One-handed typing 
Sometimes typing on our iPhones can be a little tricky, especially when you're only using one hand to type with. However, you can make typing a little easier by activating the one-handed typing feature. Here's how to activate it. 
Click into a conversation you have started already
Click into the iMessage section where you'd type your message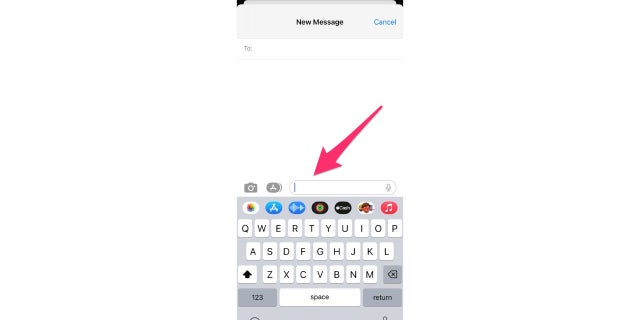 Press and hold down the emoji icon in the bottom left corner (looks like a smiley face)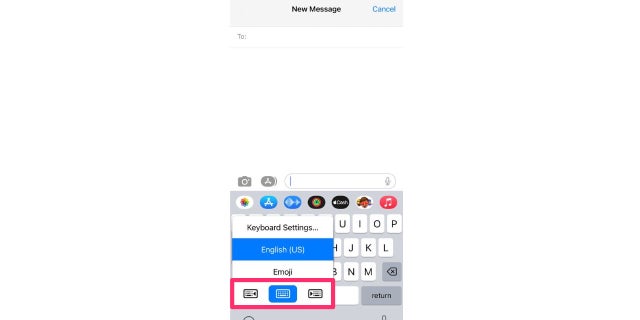 Tap the keyboard with the arrow icon based on whether you prefer to type with just your right hand or just your left hand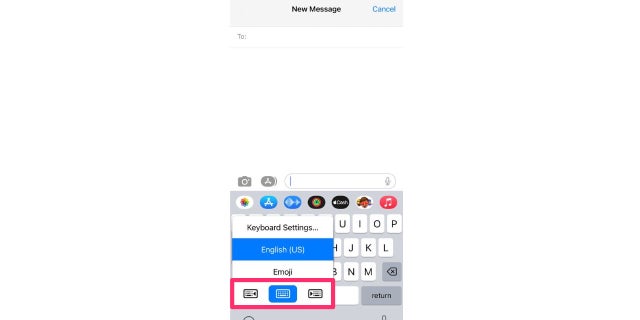 If you want to put your keyboard back to normal, click the big arrow next to your keyboard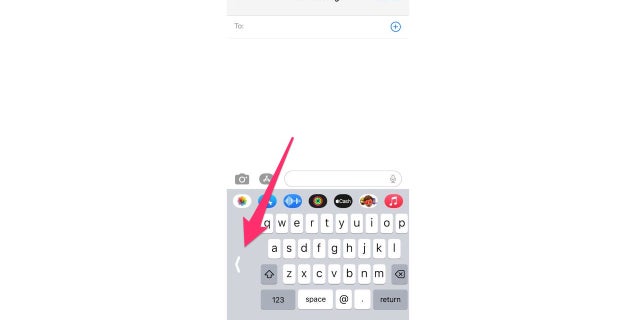 Please note you can access these keyboard options by accessing the keyboard in any of your text editing apps (i.e. Mail, Notes, etc.) 
2. Use Spotlight 
Spotlight allows you to search anything on your iPhone, from a text conversation you had a few months ago to the answer to a mathematical equation. It's a quick and easy way to search for something when you need answers fast. There are 2 ways you can activate Spotlight. 
Click the Search icon on the first page of your Home Screen (just above the very bottom row of apps)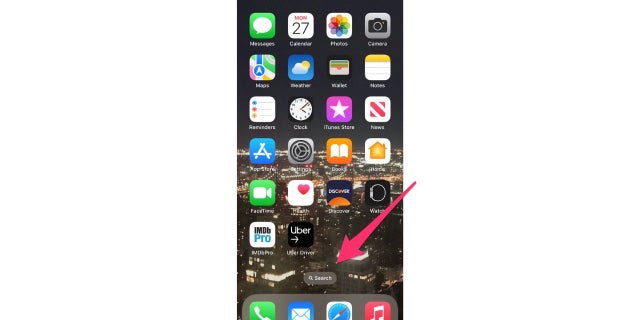 Or swipe down from the center of your Home Screen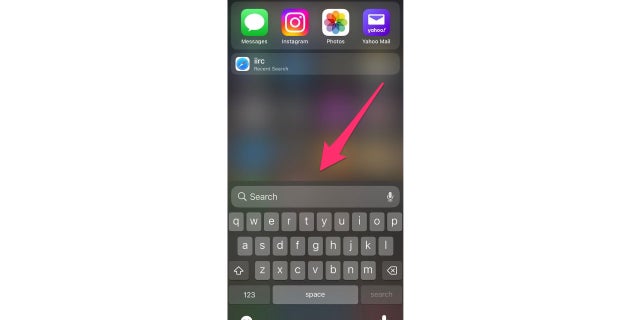 FOR MORE OF MY TIPS, SUBSCRIBE TO MY FREE CYBERGUY REPORT NEWSLETTER BY HEADING TO CYBERGUY.COM/NEWSLETTER 
3. Search in Photos 
Did you know that there's a search tab in your Photos app? If you've never noticed it, it's a great tool to help you find a photo or video quickly. It lies at the bottom right of your Photos app, and all you have to do is search for a term like "Christmas" or "birthday" and your iPhone will pick out all the pictures related to that term. It's super easy to try.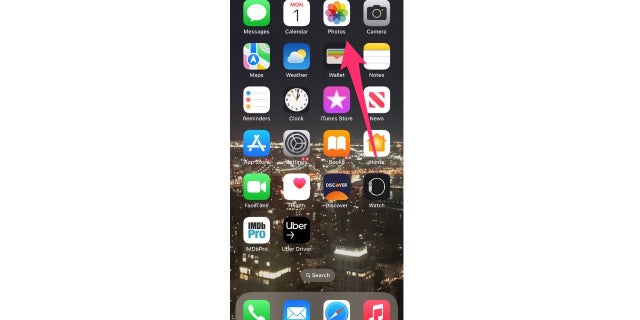 Click the Search tab in the bottom right corner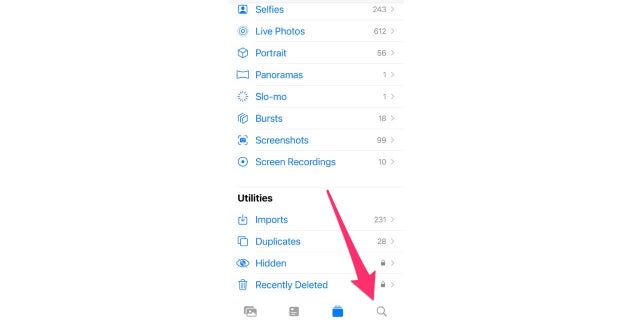 Search whatever terms you want (i.e. dog, hat) and you may be surprised at how quickly you can find a photo  
MORE: HOW TO SAFEGUARD YOUR IPHONE AGAINST ACCOUNT LOCKOUTS BY CONNIVING CRIMINALS  
4. Use iCloud Keychain 
iCloud Keychain is a super helpful tool on the iPhone that stores all your passwords in one place. This is especially great if you're someone who uses Safari to log into your accounts and doesn't want to keep remembering your passwords. Here's how you can set up Keychain on your iPhone.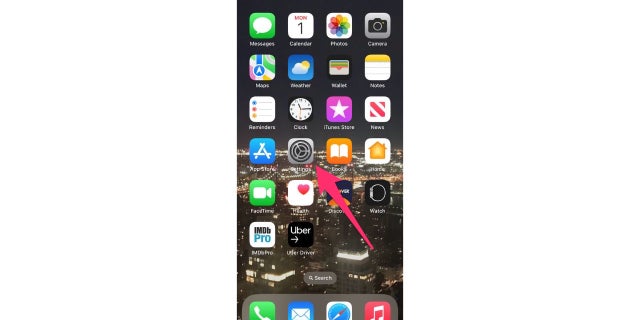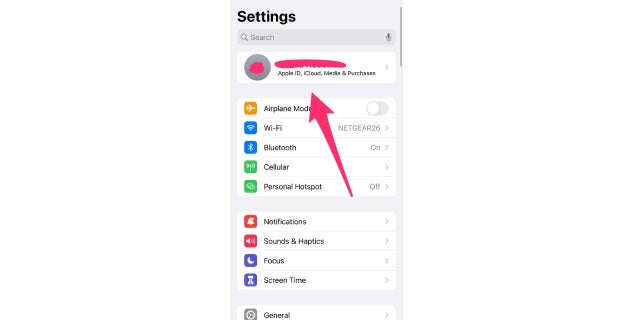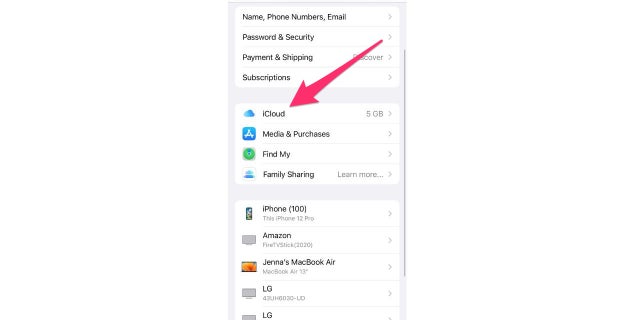 Tap Passwords and Keychain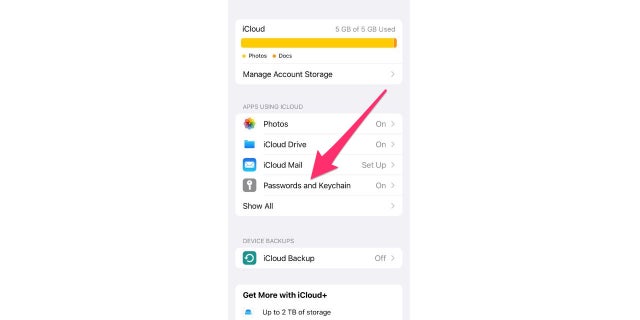 Turn on iCloud Keychain. You might be asked for your passcode or Apple ID password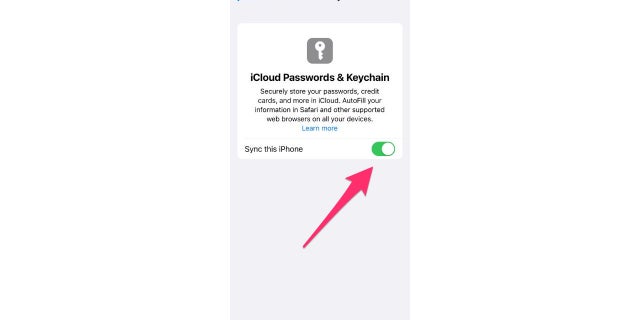 Once iCloud Keychain is turned on, your account passwords will start being saved on your phone. Here's how to find all the passwords stored on your iPhone.
Open the Settings app
Click Passwords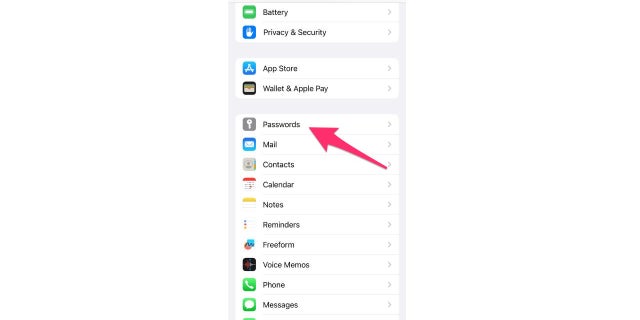 All your passwords will be listed (You will need to use your FaceID to unlock this page) 
SECRET IPHONE GESTURES YOU NEED TO KNOW 
5. Scan documents with the Notes app 
Why download a third-party app from the App Store to scan documents onto your iPhone when you can just use the feature within your Notes app? That's right, the Notes app has a feature that allows you to take a picture of a document and scan it to your phone.  
Here's how it works.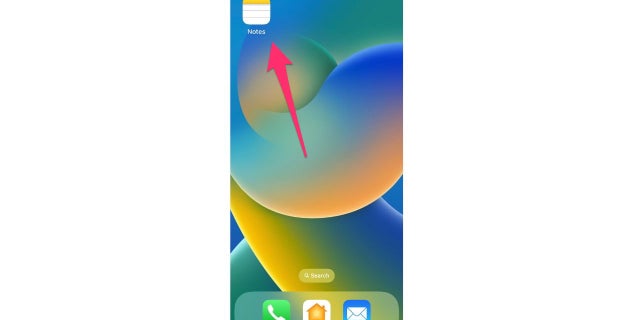 Create a new note by tapping on the pencil icon at the bottom right of the screen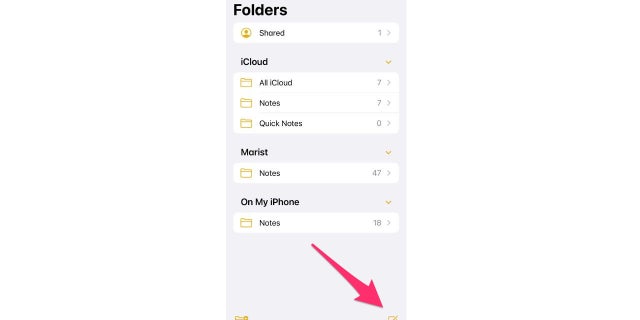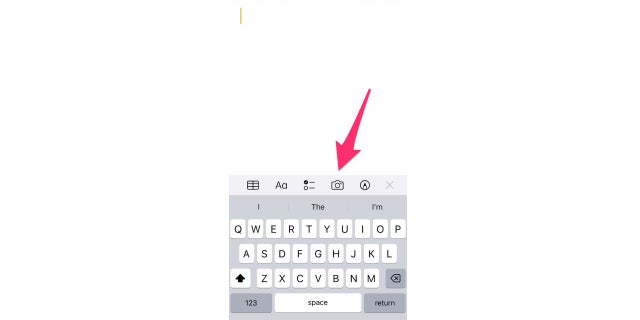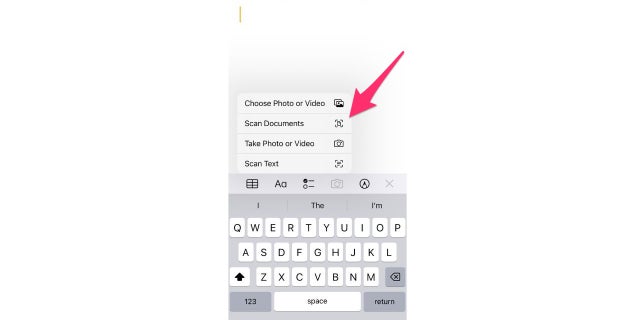 Position the document in the camera frame that appears on the screen, ensuring that the edges of the document are visible and that the entire document is within the frame -If necessary, use the yellow box to adjust the corners of the scan area
Tap the capture button to take a photo of the document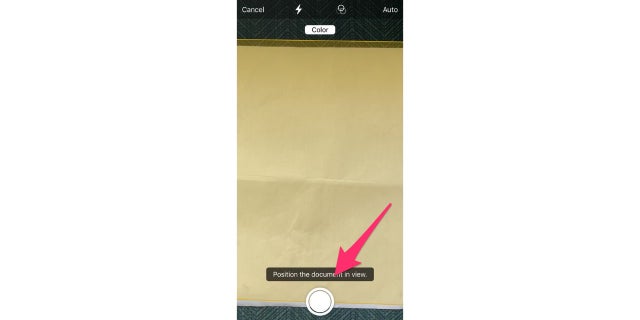 Then, tap Keep scan once you have a good captured image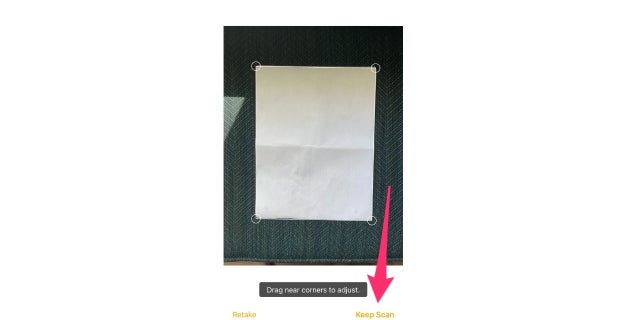 Tap Save to save the scanned document to your note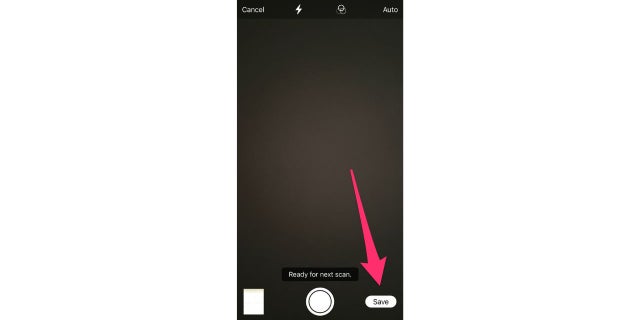 Tap Done once you're finished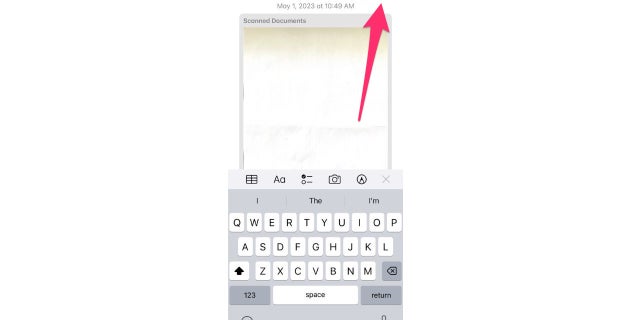 You can also share your note to your files by clicking the upward–facing arrow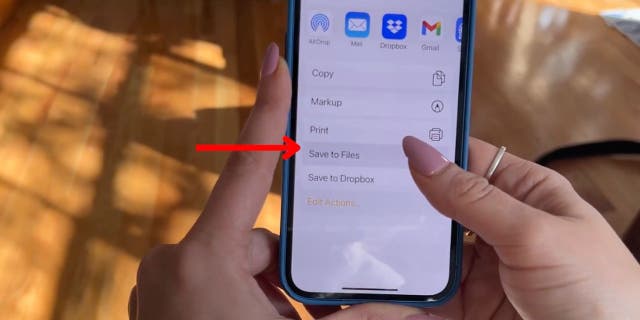 You can choose where you want to save the file to whichever cloud-based storage solution you'd like, so long as your phone is logged into your account(s), you are connected to the internet and the service is compatible with your specific device.  For example, in this instance we are saving to iCloud Drive.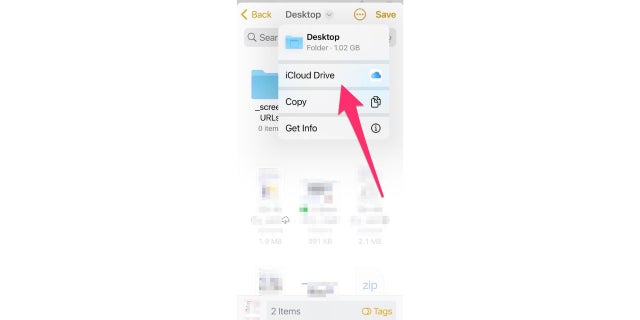 Then choose the folder where you want it to go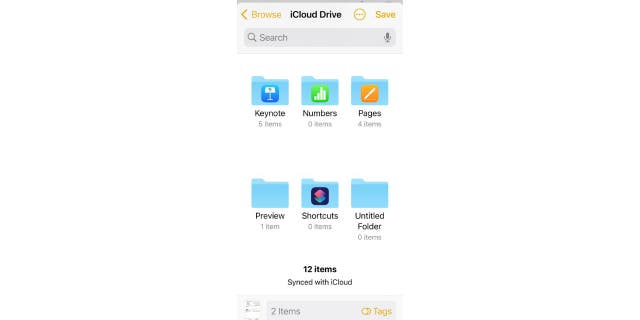 Note: Uploading large files to a cloud-based storage solution over a cellular data connection can quickly use up large amounts of cellular data, so it's often best to wait on saving these files until connected to WiFi.  
Final thoughts 
Take advantage of these five hidden iPhone tricks and unleash the full potential of your smart device today.   
CLICK HERE TO GET THE FOX NEWS APP
Got an iPhone secret trick we should know about?  Let us know your favorite one by writing us at CyberGuy.com/Contact. 
FOR MORE OF MY TIPS, SUBSCRIBE TO MY FREE CYBERGUY REPORT NEWSLETTER BY HEADING TO CYBERGUY.COM/NEWSLETTER  
Copyright 2023 CyberGuy.com.  All rights reserved.