Sen. Jon Tester, D-Mont., this week pledged to block President Biden's nominees for the board of his beloved Amtrak service, the latest vulnerable Senate Democrat to cross the White House ahead of 2024.
Tester released a video on social media criticizing the administration for making rural Americans feel "left behind" without representation from Western states on the board of directors for the country's government-owned passenger railroad provider.
"Hey folks, this is Jon Tester. Montana's senior senator. I wanted to explain why I'm blocking President Biden's nominees for the Amtrak Board of Directors," Tester said in the video posted Tuesday. "Look, Amtrak is not only critical to Montana, but it's critical to rural communities and economies across this entire country. And it's important that folks in rural America have a voice at Amtrak to ensure that we aren't left behind."
BIDEN'S PICK TO LEAD LABOR DEPARTMENT A LEADING PROPONENT OF CRITICAL RACE THEORY
"So after taking a look at the President's slate of nominees, and finding that not only are none of the six from the West, but five are from the Northeast corridor, I'll be blocking these nominees until rural America has a seat at the table," he said.
Tester said Biden's picks ran afoul of provisions set by last year's infrastructure law, on which the Montana Democrat was a key negotiator. The legislation calls for no more than four representatives of the heavily-used Northeast corridor to serve on the Amtrak board, Tester's office said in a press release.
BIDEN'S 'NIGHTMARE' LABOR NOMINEE UNDER FIRE FROM SMALL BUSINESSES, CONTRACT WORKERS
"When we passed my bipartisan infrastructure law, we set clear geographic requirements to ensure every corner of this country had representation on the Amtrak board. This slate of nominees fails to meet those requirements. That's the end of the story," he said.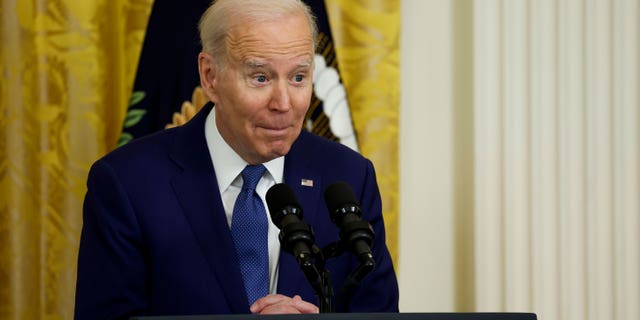 The only one of Biden's Amtrak nominee that does not come from the Northeast is the mayor of Normal, Illinois.
BIDEN NOMINEE COORDINATED DARK MONEY CLIMATE NUISANCE LAWSUITS INVOLVING LEONARDO DICAPRIO
"I ask that you take action to solve this issue and bring the slate of nominees into compliance with the [bipartisan infrastructure law] requirements," Tester said in a letter sent to the president this week. "I believe the board will be well-served by adding a qualified candidate who has greater familiarity with the operations and customer base for Amtrak's long-distance and regional routes. I stand ready to work with you and my colleagues to confirm these eventual nominees."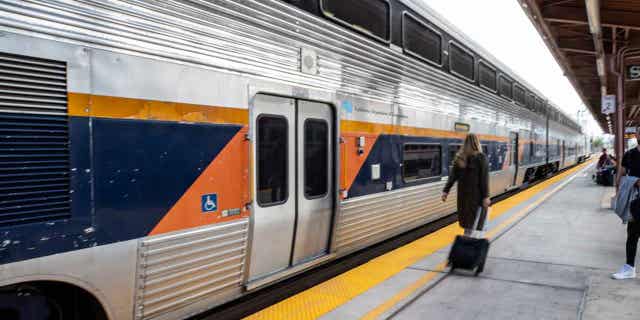 Fox News Digital has reached out to the White House for a response but did not immediately hear back.
CLICK HERE TO GET THE FOX NEWS APP
The president has a well-known soft spot for the passenger rail company, having earned the nickname "Amtrak Joe" for frequently commuting between D.C. and Delaware as a senator.
Tester is not the first moderate Democrat facing a re-election bid in a red state to kneecap Biden's agenda. Just last week, Sen. Joe Manchin, D-W.Va., accused the Biden administration of having "broke their word to the American public" over the implementation of Democrats' Inflation Reduction Act, which Manchin helped negotiate, and threatened to work with Republicans to repeal the law.