President Biden got a bit combative with ABC's David Muir over the classified documents scandal that has been plaguing his presidency. 
During an interview that aired on Friday's "World News Tonight," Muir began the exchange by quoting Biden's own comments knocking former President Trump last year following the FBI raid at Mar-a-Lago retrieving presidential records he refused to turn over to the National Archives. 
At the time, Biden expressed concern that the classified documents Trump held may have revealed "sources and methods."
"Can you assure the American people that none of the documents discovered in your garage or your old office compromised sources or methods or U.S. intelligence?" Muir asked. 
"I've been advised by the counsel – let the Justice Department make that decision to not try to alter the case in any way," Biden responded. "There have been very few documents that have been confiscated, found in my possession… meaning in my home, all the stuff that was moved out of my Senate office over the years, I'm told are a couple of things that were from 1973 or 74, documents were marked classified. I don't know of anything, maybe, I don't know if anything that is marked like it was top secret, highly classified, etc. But I am told not to comment on that because I don't even know what they confiscated."
BIDEN SCOFFS AT EAST PALESTINE MAYOR WHO CLAIMED HE 'DOESN'T CARE' ABOUT TOWN AMID TRIP TO UKRAINE
"There are many who will understand why you can't comment, why your lawyers are saying not to comment," Muir said. "They also saw you, though, comment on former President Trump. And so at the very least -"
"Because, look, here's what they were showing – you guys were showing on television things lying on the ground that said 'top secret,' national, you know, 'code word,'" Biden interjected, referring to the widely-seen classified documents laid out on the floor by the FBI during the Mar-a-Lago raid.  
The president continued, "And the difference is every single solitary thing I've been asked to do I've done voluntarily. I've invited the Justice Department to come in to every aspect of any place that I had any control of. There was no need for search warrants, were no need – well what do you need? Just come, whatever you want. Whatever you want, wherever you want to go, you can go. That was totally different."
The ABC News anchor then pressed Biden over his use of the word "irresponsible" to describe Trump's handling of classified documents. 
"When you hear about boxes in your garage or in your old office, you call the Trump discovery 'Irresponsible.' Is there something irresponsible here though, too?" Muir asked. 
BIDEN TELLS PBS HE'S 'NOT AT LIBERTY' TO DISCUSS CLASSIFIED DOCUMENTS SCANDAL, SUGGESTS HIS STAFF IS TO BLAME
"You know, you're a good lawyer," Biden chided the anchor. "But you're trying to make a comparison. There's degrees of irresponsibility that are – they can be significant degrees of responsibility. The way in which the boxes were packed up from my office, apparently, not everything was gone through as meticulously as it should have. But there was no intention." 
"I opened up my home, all my homes… the home at the beach and the home that- my permanent home. And they spent hours and hours going through everything, personal, everything I had. And that's a fundamentally different thing. There's nothing for me to hide," Biden added.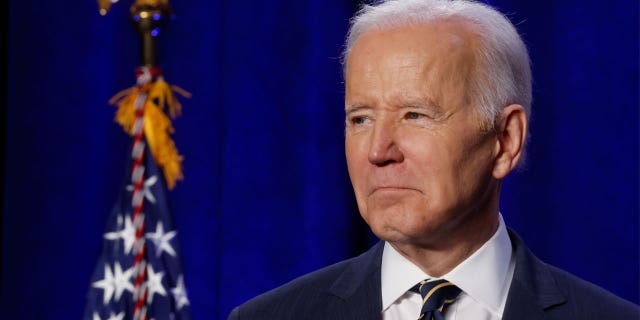 In another recent interview, Biden suggested his staff was to blame for him possession classified documents.
"But one of the things that happened is that what was not done well is as they packed up my offices to move them, they didn't do the kind of job that should have been done to go thoroughly through every single piece of literature that's there," Biden told PBS' Judy Woodruff earlier this month. 
BILL MAHER ADMITS BIDEN WAS 'VERY SHADY' WITH DOCUMENTS, BUT SAYS HIS SCANDAL WAS 'DIFFERENT' THAN TRUMP'S
Last month, Attorney General Merrick Garland appointed a special counsel to investigate Biden's handling of classified documents, which were discovered in both his Wilmington home and at the Penn Biden Center. The appointment came after he tapped as separate special counsel to investigate Trump last fall.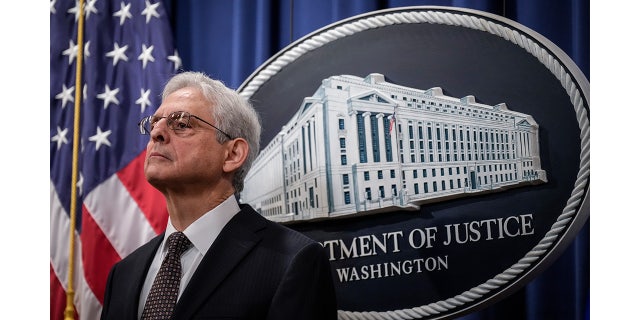 CLICK HERE TO GET THE FOX NEWS APP
Biden raised eyebrows when he admitted that the classified documents were kept in his garage next to his Corvette.
The president's Republican critics have speculated whether Hunter Biden had access to his father's classified documents, which reportedly involve countries like Ukraine where his embattled son has had business ties. 
In addition to Biden and Trump, former Vice President Mike Pence also revealed that he had found classified documents in his Indiana home shortly after ordering a search of his records. Pence said he takes "full responsibility" for his possession of classified documents.