First lady Jill Biden told The Associated Press on Friday that her husband, President Biden, is "pretty much" ready to announce his re-election campaign.
The first lady made the comments during her multi-day visit to Africa. 
WHITE HOUSE REAFFIRMS THAT PRESIDENT BIDEN INTENDS TO RUN FOR RE-ELECTION IN 2024
"He says he's not done," the first lady told the AP while visiting Nairobi. "He's not finished what he's started. And that's what's important."
"How many times does he have to say it for you to believe it?" she joked.
HINTING AT 2024 RE-ELECTION, BIDEN TELLS DEMOCRATS 'WE'RE JUST GETTING STARTED'
White House press secretary Karine Jean-Pierre said earlier this month that Biden intends to run for re-election in 2024. 
Asked by host Jonathan Capehart on MSNBC's "The Sunday Show" whether an official announcement will be made soon on a Biden-Harris 2024 ticket, Jean-Pierre coyly replied that she can't talk about politics because she's limited by the HATCH Act, but "what I can say is repeat what the president has said many times is that he intends to run. And I leave it there."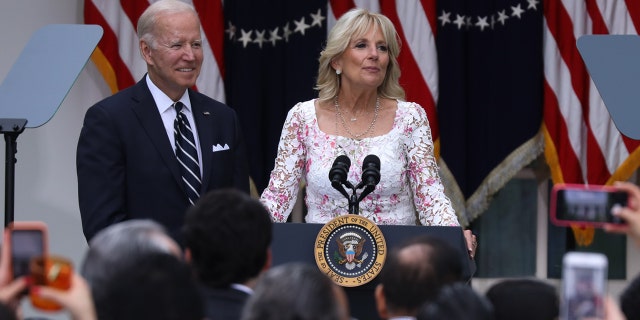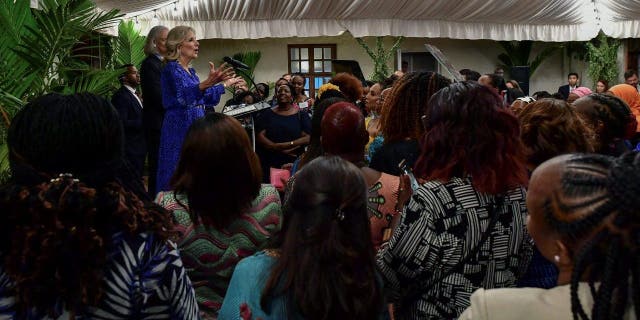 CLICK HERE TO GET THE FOX NEWS APP
Jill Biden said Friday in Africa that her husband took her input seriously in his decision-making, but that the final call will always be up to him.
"Of course he'll listen to me, because we're a married couple," she said before clarifying, "He makes up his own mind, believe me."
Fox News' Danielle Wallace contributed to this report.