Chris Pine's publicist thought it just wasn't their day, or week or month (or year) when they landed in Italy to attend the Venice Film Festival last summer.
The 42-year-old actor felt like he pulled out all the stops for his debut at the star-studded premiere of "Don't Worry Darling" in September, only to be told he looked like Jennifer Aniston's beloved Rachel Green character from "Friends."
"Why did Chris Pine cut his hair? Esquire magazine asked Pine in a TikTok clip.
"I thought I was looking pretty fly," Pine admitted while showing off a fresh cut.
CHRIS PINE ADDRESSES HARRY STYLES SPITTING INCIDENT IN VENICE, CALLS TWITTER HYPE 'RIDICULOUS'
"The hair was long, everything was happening, and my publicist said that I look like Rachel from 'Friends.'"
Throughout the week, Pine had a host of engagements for the film directed by Olivia Wilde.
"I couldn't unhear it," he said. "It was the first day of my first time in Venice."
'FRIENDS' STAR COURTENEY COX DIDN'T THINK HOLLYWOOD SUCCESS WAS 'POSSIBILITY' GROWING UP IN ALABAMA
Aniston's "The Rachel" hairstyle was designed by her longtime stylist, Chris McMillan, and became almost as famous as the long-running sitcom.
While "Don't Worry Darling" was marred in controversy before it even reached the silver screen, Pine addressed another fuss from the festival that week: the infamous Harry Styles spitting speculation.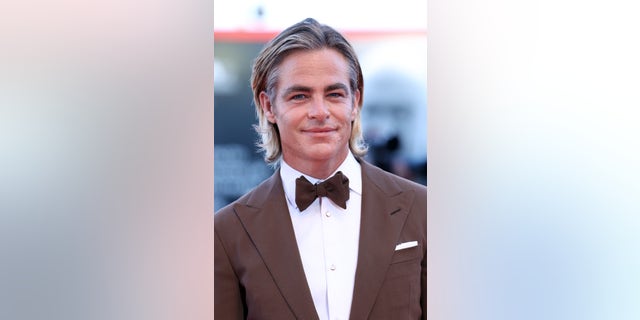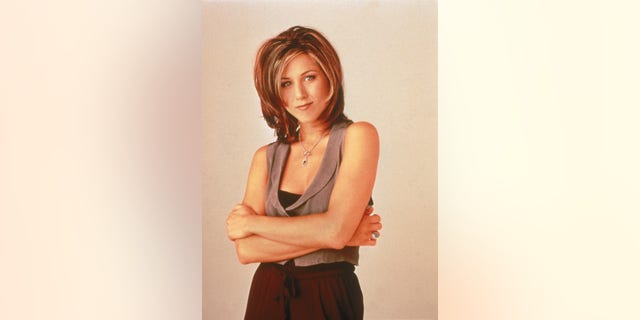 It appeared as though Styles, his co-star, casually hissed at Pine as he sat down in his seat while the crowded room applauded his entrance at the Venice Film Festival, which seemed even more evident due to Pine's slow-clap reaction and gaze into his lap. Pine then appeared to shake his head as though there was an issue, but clarified that any idea of a mishap was just that.
"She wakes me up, you know, in a state, and she said, 'We have to craft a message about what happened in Venice,' and I was like, 'About what?'" Pine recalled before his publicist responded, "About Harry spitting on you."
CLICK HERE TO SIGN UP FOR THE ENTERTAINMENT NEWSLETTER
"I had no idea what happened. She showed me the thing, and it does look indeed like Harry spitting on me," Pine said.
"He didn't spit on me. I think what he said is he leaned down, and I think he said, 'It's just words, isn't it?' because we had this little joke. We're all jet-lagged, we're all trying to answer these questions, and sometimes when you're doing these press things, your brain goes up befuddled and you know you start speaking gibberish. We had a joke, 'It's just words, man.'"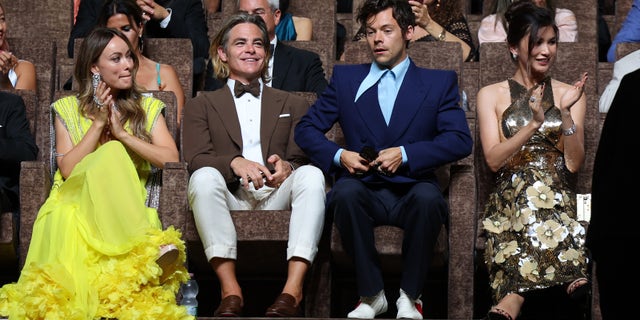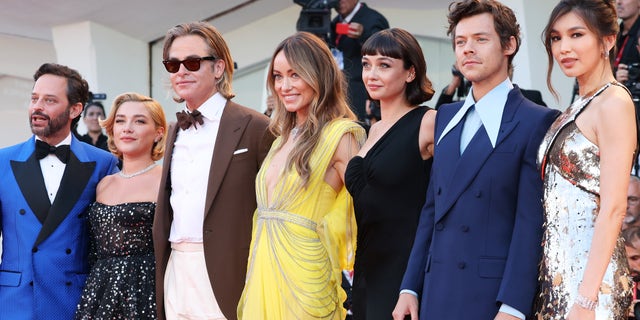 At the time, online chatter mounted that tension boiled over between the cast as videos seemed to show Styles spitting.
"This is a ridiculous story … a complete fabrication and the result of an odd online illusion that is clearly deceiving and allows for foolish speculation," Pine's representative told Fox News Digital in September. "Just to be clear, Harry Styles did not spit on Chris Pine."
They added, "There is nothing but respect between these two men and any suggestion otherwise is a blatant attempt to create drama that simply does not exist."
CLICK HERE TO GET THE FOX NEWS APP