Chris Pratt and his wife, Katherine Schwarzenegger, were all smiles as they stepped out for the opening of the new, interactive Super Nintendo World at Universal Studios Hollywood. 
The 43-year-old actor and the 33-year-old author beamed while posing on the red carpet at the famed theme park in Universal City, California, on Wednesday.
The "Avengers" star, whose casting as Mario in the upcoming animated film, "The Super Mario Bros. Movie," was met with some controversy, appeared unfazed as he flashed a peace sign.
The couple were casually clad for the event in black jeans and black leather boots.
SUPER MARIO BROS. FILM TAPS CHRIS PRATT, SETH ROGEN AND OTHER A-LIST VOICES
Pratt wore an orange suede jacket over a maroon floral button-up shirt while Schwarzenegger completed her ensemble with a white T-shirt and jean jacket.
Fans were divided when Pratt was revealed as the new voice of the beloved Italian plumber in 2021.
Some social media users argued that Pratt wasn't right for the role since he is not Italian and believed that the part should be voiced by an actor of Italian descent.
Nintendo fans also complained that Pratt was cast instead of Charles Martinet, who has voiced Mario as well as Luigi and other characters in the video games since 1992.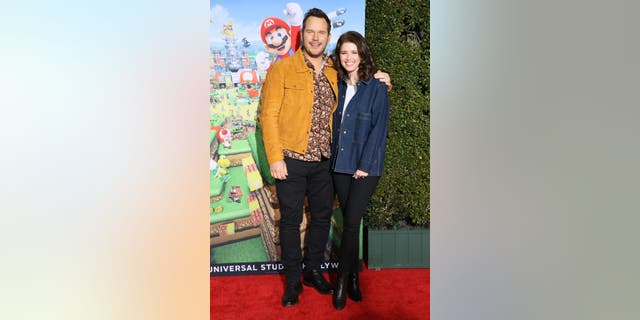 Meanwhile, Pratt's casting drew backlash again in October when the movie's first official trailer was released. Fans took to social media to criticize the "Parks and Recreation" alum's voice as they noted that he didn't use an Italian accent. Some argued that Pratt's voice as Mario sounded too similar to his regular voice.
In a June interview with Variety, Pratt revealed Mario's voice is "unlike anything you've heard."
"I worked really closely with the directors and trying out a few things and landed on something that I'm really proud of and can't wait for people to see and hear," the actor told the outlet. 
"It's an animated voiceover narrative. It's not a live-action movie. I'm not going to be wearing a plumber suit running all over. I'm providing a voice for an animated character, and it is updated and unlike anything you've heard in the 'Mario' world before."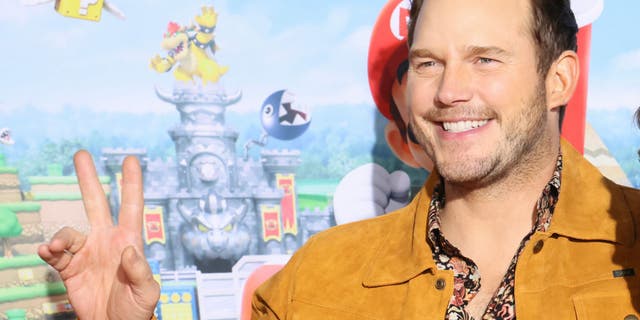 In November, John Leguizamo, who played Luigi in the 1993 live-action movie "Super Mario Bros.," slammed the lack of diversity in the upcoming movie's cast.
In addition to Pratt, the animated film's cast includes Charlie Day as Luigi and Anya Taylor-Joy as Princess Peach while Seth Rogen will play Donkey Kong. Jack Black is voicing Bowser with Keegan-Michael Key as Toad and Fred Armisen as Cranky Kong.
Leguizamo wrote in a since-deleted tweet, "So glad #SuperMarioBros is getting a reboot! Obviously, it's iconic enuff [sic]."
"But too bad they went all white! No Latinx in the leads! Groundbreaking colour-blind casting in original! Plus I'm the only one who knows how to make this movie work script-wise!" he added.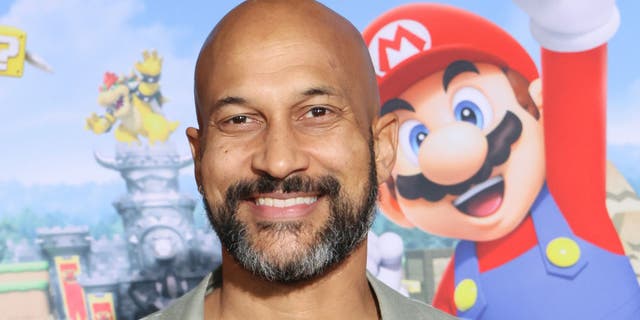 Leguizamo also shared photos of himself playing Luigi and Bob Hoskins as Mario in the 1993 film. "Apologise to this movie right now!" he added in the caption of one of the photos.
After the casting was first announced, Mario creator Shigeru Miyamoto, who is also producing "The Super Mario Bros. Movie" along with Chris Meledandri, said that each actor was specifically cast to bring uniqueness to the characters.
"We are collaborating with Chris and his experienced team to not just create a character licensed film, but a new piece of entertainment which brings Super Mario Bros. to life on the screen, and allows everyone to enjoy whether or not they know about the game," Miyamoto said in a statement to Variety.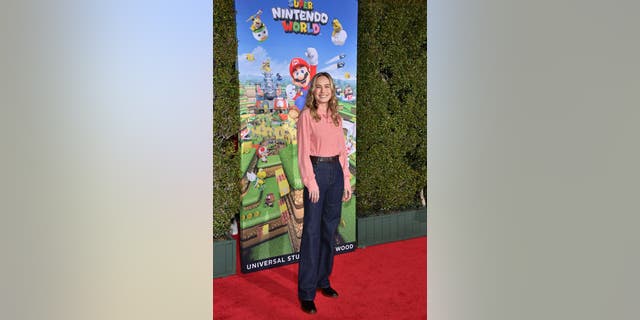 "The production so far is constructive and going very well, and both parties are learning a lot from each other. We humbly ask that fans wait just a little longer for the premiere, and we hope they look forward to seeing the unique characters from Super Mario Bros. on the big screen."
Miyamoto, who is also a director at Nintendo, took the stage to address the crowd at the opening of Super Nintendo World, which also included a fireworks show and special appearances by Mario, Luigi and Princess Peach.
Keegan-Michael Key was another member of the movie's cast who attended the event and additional celebrity guests included Brie Larson, Jordin Sparks and Pete Wentz.
On the red carpet, Sparks told Fox News Digital that she was excited to experience Super Nintendo World with her 4-year-old son, Dana Isaiah Jr.
"I'm a happy gamer," she said. "I'm like, in this world, I'm in the Super Mario world. I'm in the Nintendo world. That's where I want to be. And I get to share it with my son."
She continued, "I've gotten to introduce it to him. It's been really cool to be able to have that bond, to be able to bond over that together."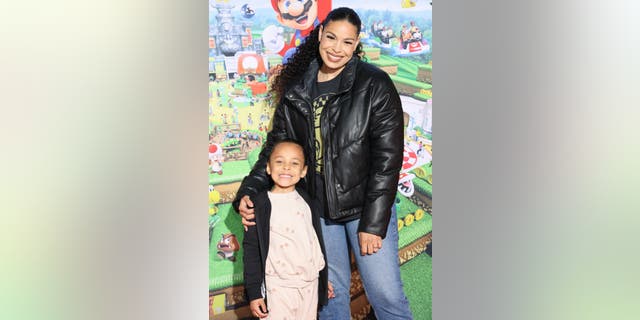 The "American Idol" alum said that she was happy that Isaiah shared her enthusiasm for the world of Mario.
"You always want to be able to introduce something that you grew up to with your kids, and you hope that they are going to love it," she said. "And sometimes they're just like, 'OK, well, thanks' – they just don't care about it at all."
CLICK HERE TO SIGN UP FOR THE ENTERTAINMENT NEWSLETTER
"But he was actually playing the game on the way over here," she added. "It's been really fun to be able to share that and to be able to bond and play together. This particular moment is super exciting because I'm very excited to be in this world."
"But for him, he's just now learning about Mario and all of that. And so this is going to be like real life to him. So, I'm excited to see his face."
Super Nintendo World officially opens to the public on Feb. 17.
CLICK HERE TO GET THE FOX NEWS APP
Fox News Digital's Lauryn Overhultz contributed to this report.