"Sister Wives" star Christine Brown went public with her new boyfriend David Woolley in an Instagram post she shared on Valentine's Day.
The 50-year-old reality star, who split from her husband Kody Brown in 2021, shared images of herself with Woolley for the first time on Tuesday after teasing that she was in a new relationship last week.
"I finally found the love of my life, David," Brown wrote in the caption, tagging Woolley's Instagram profile in the snaps.
"The first time he held me close, it felt like my soul took it's first breath."
'SISTER WIVES' STAR CHRISTINE BROWN REFLECTS ON LEAVING POLYGAMY: 'EVERY SINGLE CELL IN MY BODY IS HAPPIER'
"He's wonderful and kind, incredible with my children and an adorable grandpa. I never dreamed I could find a love like this. #blessed #soulmate #feelinggood #lovemylife #partner."
In the first photo, Brown and Woolley were seen beaming as they cozied up against a wall. The two smiled at each other in the second photo as Brown held one of her daughter Mykelti's twins.
In the last snap Brown shared, the pair each held a twin – Archer and Ace Padron – in their arms while relaxing on a couch.
Woolley also shared a Valentine's Day tribute to Brown on Instagram. He posted a photo of himself with the television personality, writing, "My Queen," along with a red heart emoji
Last week, Brown took to her Instagram story to share an update about her dating life.
"I just have to tell you, I'm dating someone exclusively," she told her followers as she beamed with excitement.
Brown pointed out that her new love interest is also great with kids, and she specifically noted he's "incredible with Truely," her youngest child with ex-husband Kody Brown.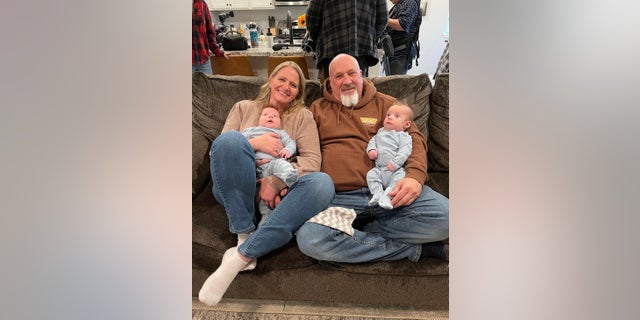 "He's absolutely a dream come true," she said during her "car confessions," a series of videos she regularly shares to Instagram.
She continued to update her fans with details about her new relationship but decided to keep his identity private.
"I'm so excited to show you guys pictures and everything in a little bit. Right now, I'm just keeping him to myself though. I'll let you guys know a little bit more information later but just … so excited!"
The reality television star was in a plural marriage for 26 years. She previously shared a life with her former spouse, Kody, and his other three wives: Meri, 52, Janelle, 53, and Robyn, 44, in Flagstaff, Arizona. The family patriarch has a total of 18 children among his wives.
In November 2021, Brown announced she was ending her spiritual marriage to Kody.
"After more than 25 years together, Kody and I have grown apart and I have made the difficult decision to leave," the mother of six wrote in a statement she shared on Instagram. 
CLICK HERE TO SIGN UP FOR THE ENTERTAINMENT NEWSLETTER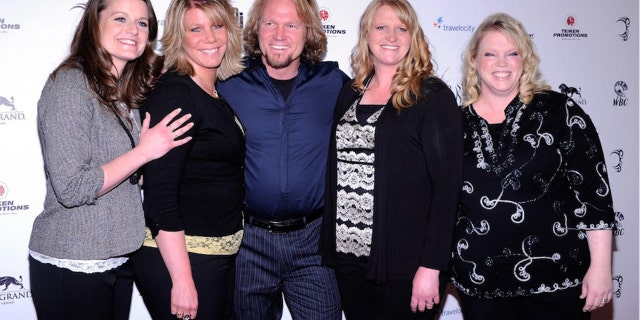 "We will continue to be a strong presence in each other's lives as we parent our beautiful children and support our wonderful family. At this time, we ask for your grace and kindness as we navigate through this stage within our family."
In September, Brown revealed that she and her 12-year-old daughter Truely were moving to Salt Lake City, Utah. Both Meri and Janelle announced they had separated from Kody in December. Kody remains married to his fourth wife, Robyn.
CLICK HERE TO GET THE FOX NEWS APP
In January, the former TLC personality revealed she was looking for love again and asked her fans for their dating advice in a post that she shared to Instagram.
"I'm dating again!! Holy. Hell. Awkward. Dating online is crazy! Any advice for dating at 50?!" Brown wrote in the caption.
Fox News Digital's Stephanie Giang-Paunon contributed to this report.