Former Vice President and current GOP presidential candidate Mike Pence was blasted by conservatives on social media this week over a video at a gas station that showed him appearing to fill up the tank of a pickup truck while criticizing the Biden administration.
"Remember $2 gallon gas? I do," the Indiana Republican said to the camera as he worked the gas pump. "And then Joe Biden became president of the United States and launched his war on energy."
But the video, seen over a million times and meant to promote his energy independence plan, was mocked by many on social media who pointed out a beeping noise could be heard in the background that suggested he wasn't actually filling up the tank.
THESE REPUBLICANS HAVE MET QUALIFICATIONS FOR THE FIRST GOP PRESIDENTIAL DEBATE
"How can this dipstick fix our energy independence when he can't even push the button that chooses which octane gas he wants to make the 'beeping' sound stop?!" comedian Rob Schneider tweeted.
"Has he never pumped his own gas before?" political commentator Steven Crowder tweeted.
PENCE REJECTS 'CRACKPOT' TRUMP LAWYER'S SUGGESTION HE COULD HAVE 'PAUSED' 2020 ELECTORAL VOTE CERTIFICATION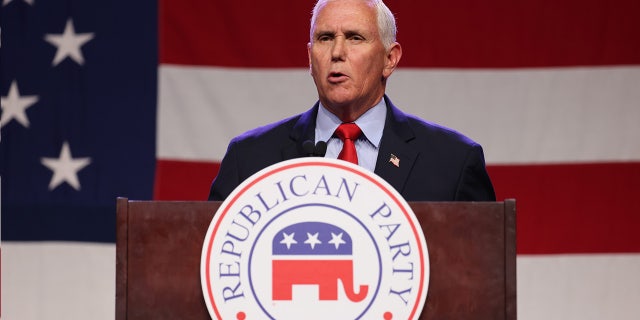 The Pence campaign announced Monday that it has met the requirements to participate in the first GOP presidential nomination debate that will be aired on Fox News later this month.
CLICK HERE TO GET THE FOX NEWS APP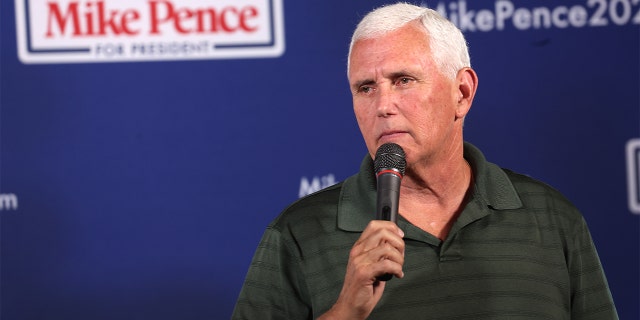 The campaign crossed the 40,000-donor threshold, which is one of two criteria set by the Republican National Committee (RNC) for GOP White House hopefuls to reach the debate stage. Pence had already passed the polling threshold mandated by the RNC.