Florida Gov. Ron DeSantis spoke glowingly of Israel during a speech in Jerusalem on Thursday in celebration of the country's 75th anniversary of independence.
The governor flaunted his pro-Israel political record during the "Celebrate the Faces of Israel" event at Israel's Museum of Tolerance.
DeSantis called Israel a "beacon of freedom in a troubled region, an engine of economic growth and opportunity, and a center of innovation and technology that is the envy of the world."
GOV. DESANTIS VISITS JAPAN, SOUTH KOREA, ISRAEL AND BRITAIN AHEAD OF POTENTIAL 2024 PRESIDENTIAL ANNOUNCEMENT
"Israel is also one of America's most valued and trusted allies," DeSantis told the crowd.  "Maintaining a strong U.S.-Israel relationship has been a priority for me during my time in elected office and I know it's been a priority for the majority of American people."
DeSantis spoke highly of the Trump administration's record on Israeli issues such as moving the U.S. embassy to Jerusalem and taking a more aggressive approach toward Iran.
"During the previous administration — the Trump administration — Iran was on the ropes. Iran was in dire straits because there was an effort to hold them accountable," DeSantis said.
2024 GOP HOPEFUL GOES AFTER TRUMP, DESANTIS: 'NOT WHAT REPUBLICANISM IS ABOUT'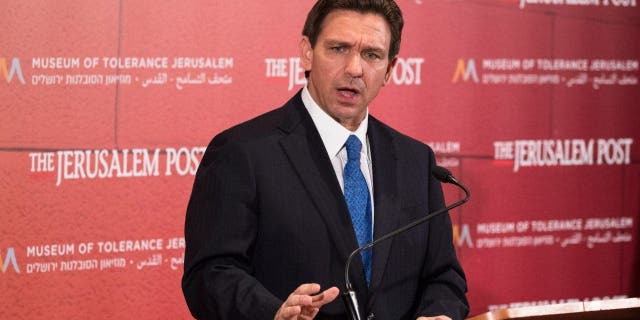 At the same time, the governor lamented policy changes initiated under recent Democratic presidents such as the 2015 Iran Deal and Biden administration officials' comments on Israeli judicial reform.
In his speech, DeSantis struck a tone of mutual cooperation and alluded to a policy of non-interference between the two countries' governments.
"My view is that the United States should be a strong ally to Israel, but we should not butt into their internal affairs," DeSantis said.
TRUMP CHIDES DESANTIS FOR LACK OF LOYALTY: 'YOU JUST DON'T DO WHAT HE DID'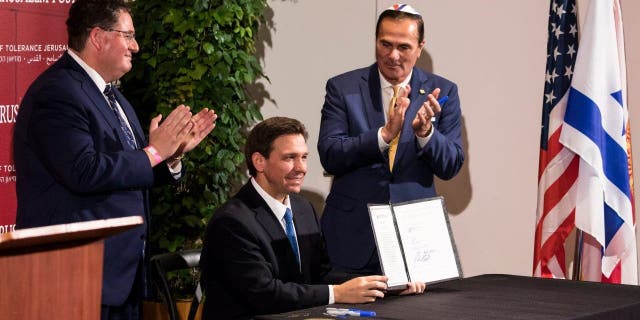 "The task before us as Americans is standing strongly and forthrightly with Israel and with the Jewish people," he later added.
The visit is part of a four-country trade tour that also includes trips to Japan, South Korea and Britain.
CLICK HERE TO GET THE FOX NEWS APP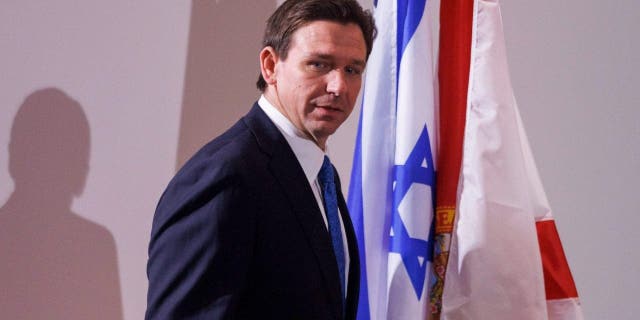 DeSantis has maintained a strategic silence on whether he will run for the Republican nomination in the 2024 presidential election.
A presidential bid would put DeSantis in contest with several Republicans that have already declared campaigns for the presidency, including former President Trump, former South Carolina Gov. Nikki Haley and Sen. Tim Scott.
Fox News' Lawrence Richard contributed to this report.