They say a series doesn't start until the home team loses a game. 
By that measure, the National League Championship Series hasn't started yet.
The Arizona Diamondbacks walked it off against the Philadelphia Phillies for a 2-1 win in Game 3 Thursday, winning their first game of the series and avoiding a 3-0 hole.
Arizona lost both games in an electic Citizens Bank Park earlier this week, where the Phillies are 6-0 this postseason.
CLICK HERE FOR MORE SPORTS COVERAGE ON FOXNEWS.COM
Both teams traded zeroes for six innings. The Phillies left Brandon Marsh stranded on second after a one-out double in the third, and Arizona was unable to bring home Ketel Marte after both of his doubles.
After both teams went to the bullpen, the Phillies had runners on first and second with no outs in the seventh. A double play put Bryce Harper on third, and Ryan Thompson threw a wild pitch, bringing Harper in for the game's first run. 
In the bottom half of the inning, Lourdes Gurriel ripped one down the left field line, and pinch-runner Alek Thomas scored from first to tie it up.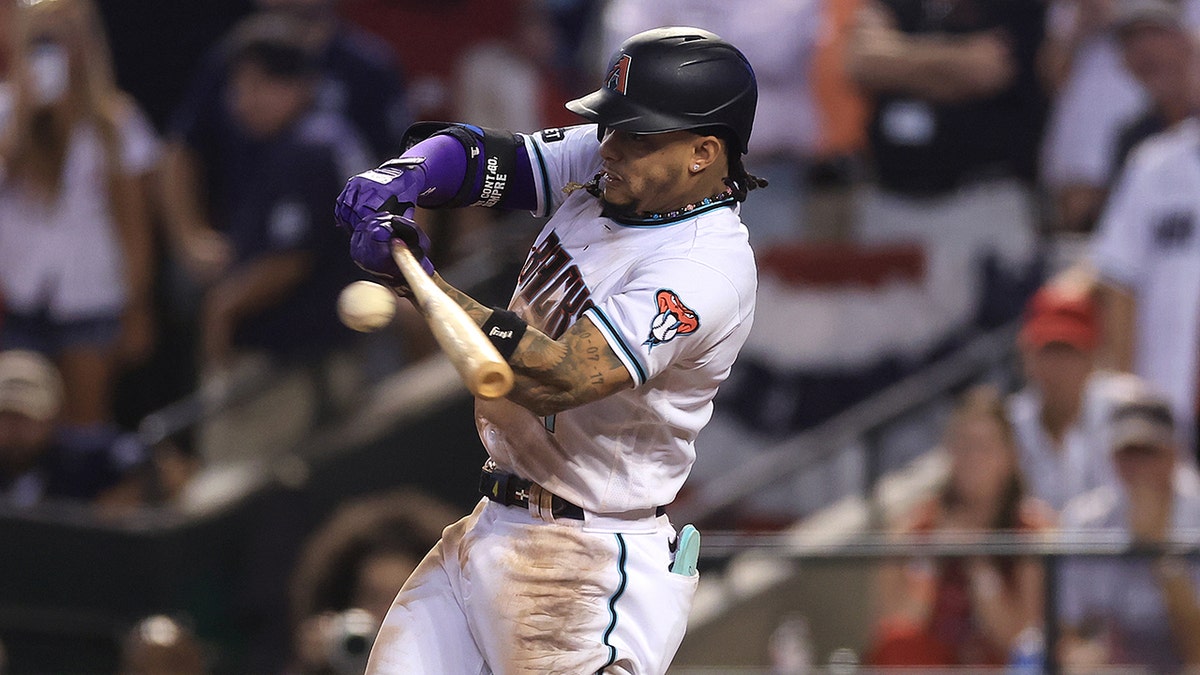 In the bottom of the ninth, the Phillies brought in Craig Kimbrel.
And a leadoff walk, a stolen base and an infield single put runners on the corners with no outs. Pavin Smith stole second to take the force out of play.
So, when Emmanuel Rivera hit a grounder to short, Trea Turner was forced to go home. Gurriel did his best to avoid the tag, but catcher J.T. Realmuto got him just before his second effort. 
ASTROS GET MUCH-NEEDED VICTORY OVER RANGERS TO AVOID COMMANDING DEFICIT IN ALCS
Kimbrel walked Geraldo Perdomo to load the bases, and the next batter, Marte, laced a base hit into center field for the walk-off victory.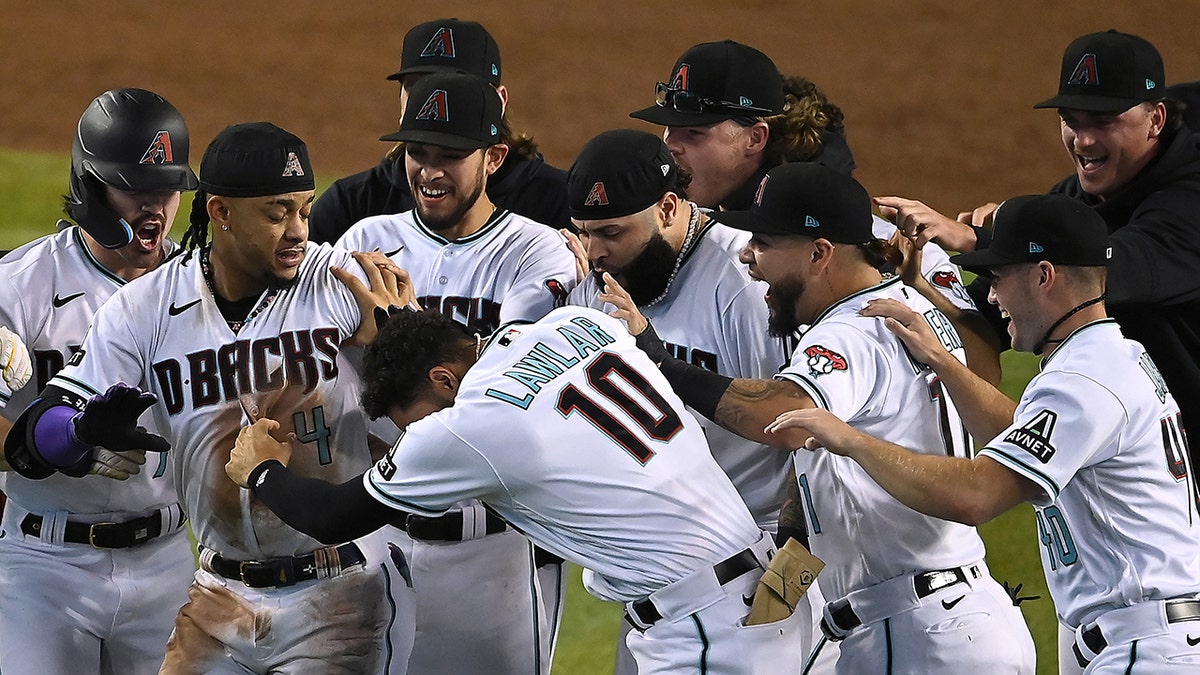 It's the third walk-off in Diamondbacks' postseason history, the first of which was Luis Gonzalez's bloop single against Mariano Rivera in Game 7 of the 2001 World Series against the New York Yankees.
Marte had three of the Diamondbacks' nine hits. Rookie Brandon Pfaadt, who had a 5.72 ERA in the regular season, didn't surrender a run to a scorching hot offense in his 5⅔ innings of work. 
CLICK HERE TO GET THE FOX NEWS APP
The teams will be back at it Friday night in Phoenix. Arizona's win also forced a Game 5 Saturday night.