Democratic National Committee Chairman Jamie Harrison attempted to lump all of the GOP 2024 candidates in with former President Donald Trump ahead of the first primary debate Wednesday.
Harrison called the candidates "a bag full of MAGA apples" during remarks in Milwaukee, Wisconsin, just hours before the debate — in which Trump is not participating — is scheduled to begin at 9 p.m. ET. Harrison repeatedly made the claim that "all" of the GOP candidates are "extreme," despite wide divisions in the views of the candidates.
"No matter who you pick, this group is as extreme as it gets," Harrison said. "A bag full of MAGA apples, and they are all rotten. They are wildly out of step with the American people."
Harrison went on to praise the accomplishments of President Biden and Vice President Harris while arguing that Republicans are only concerned with "winning over the MAGA base."
THE STAGE IS SET FOR THE GOP DEBATE! SIGN UP NOW TO WATCH LIVE ON FOXNEWS.COM
Eight Republican candidates are expected to take the stage for the first primary debate. Outside the venue, billboards will feature highlights from each of the candidates' careers, and the DNC has also paid for a plane to fly over the city featuring a banner emblazoned with the message, "GOP 2024: A Race for the Extreme MAGA Base."
REPUBLICAN PARTY RELEASES REQUIREMENTS FOR PRESIDENTIAL CANDIDATES HOPING TO MAKE FIRST 2024 PRIMARY DEBATE
The Republican National Committee has confirmed the debate will feature North Dakota Gov. Doug Burgum, former New Jersey Gov. Chris Christie, Florida Gov. Ron DeSantis, former U.N. Ambassador Nikki Haley, former Arkansas Gov. Asa Hutchinson, former Vice President Mike Pence, Sen. Tim Scott of South Carolina and entrepreneur Vivek Ramaswamy.
Burgum suffered a leg injury earlier on Wednesday, however, and it is unclear whether he will be well enough to stand during the debate.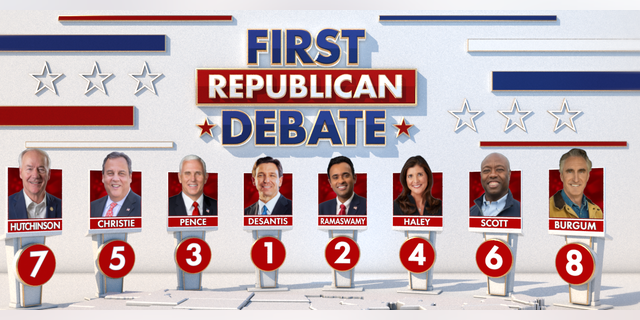 To make the stage, candidates were required to reach 1% in three national polls, or 1% in two national polls and two state-specific polls from the early voting states of Iowa, New Hampshire, South Carolina and Nevada.
Additionally, to reach the debate stage, candidates were required to have 40,000 unique donors to their campaign committee (or exploratory committee), with "at least 200 unique donors per state or territory in 20+ states and/or territories," according to the RNC criteria.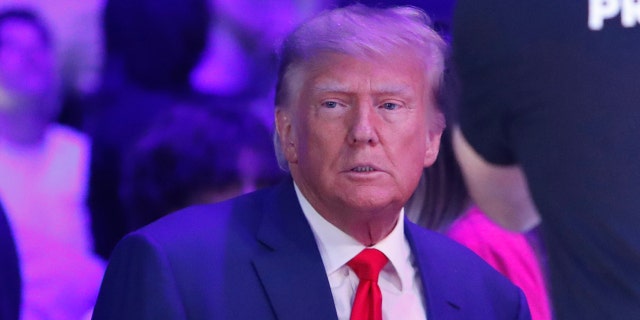 CLICK HERE TO GET THE FOX NEWS APP
The first presidential debate of the 2024 election cycle will air on Fox News, and Rumble is the online live-streaming partner. Young America's Foundation is also a partner in the first debate.