Deputies in Florida reunited a 4-year-old boy his father on Friday after the went missing for hours in a wooded area near his home, authorities said.
Franklin "Frankie" Orwig III had disappeared from his home on Burgess Avenue in unincorporated Cocoa just before 9 a.m. on Friday, the Brevard County Sheriff's Office said.
Frankie's father, Frank, told FOX35 Orlando that he fell asleep while his son was playing on an iPad, but that when he woke up, Frankie was nowhere to be found.
"I wasn't even asleep 35 minutes or so. Then I get up, I look for him, he wasn't in the house, and I'm freaking out," he said.
MICHIGAN DEPUTY SHARES WARM EMBRACE WITH MAN FEELING OVERWHELMED WITH LIFE
The sheriff's office activated its Child Abduction Response Team and launched a helicopter to search from the air.
The helicopter pilot and tactical flight officer spotted the child in a heavily wooded area and directed the search and rescue crews on the ground to his location, Sheriff Wayne Ivey said.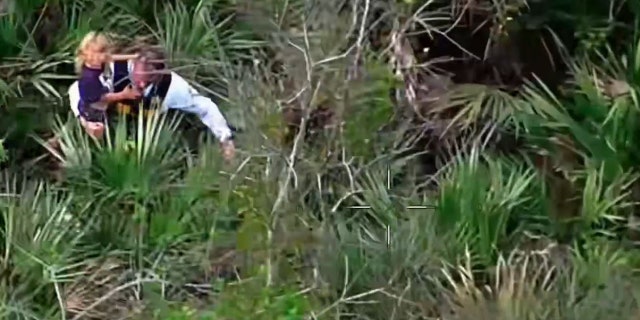 Frankie was found unharmed about 60 yards from his home with his loyal dog, Rufus, who had stayed by the boy's side, the station reported.
KANSAS FAMILY'S DOG MISSING FOR 8 YEARS IS FOUND 8K MILES AWAY IN IDAHO
The sheriff's office shared video of deputies carrying Frankie out from the woods and reuniting him with his father.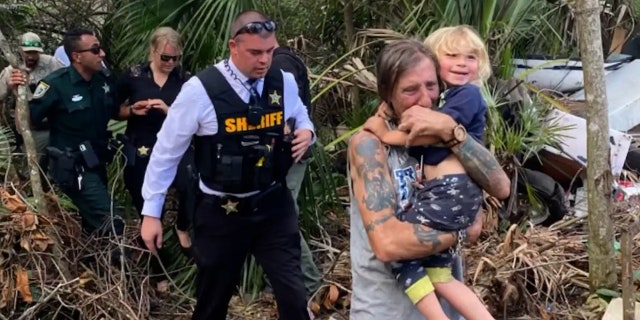 "I ran up to him, and I wouldn't even let him go, I was just crying so badly," Frankie's father said.
The sheriff thanked the community and all the involved agencies who helped in the search.
"While today's case thankfully ended with the little fellow being found safe and sound, it was a test and testament to how Brevard County Law Enforcement and its citizens partner together to keep everyone safe," Ivey said.