Four teenage boys in Florida have been arrested after vandalizing an elementary school and stealing property early Sunday, authorities said.
Two 14-year-olds, a 15-year-old and a 16-year-old caused more than $30,000 dollars in damages to Spruce Creek Elementary School, the Port Orange Police Department said.
The teens allegedly flipped over desks and tables, knocked over filing cabinets and stole items from several portable classrooms and two storage sheds around 2 a.m. Sunday. 
The group also tried to enter the school's main building by smashing windows, according to police.
DALLAS SUSPECT IN THEFT OF ZOO MONKEYS PLANNED TO KEEP STEALING ANIMALS: REPORT
The suspects were caught on surveillance video wearing hoods and face masks. At least one suspect appeared to be holding a fire extinguisher.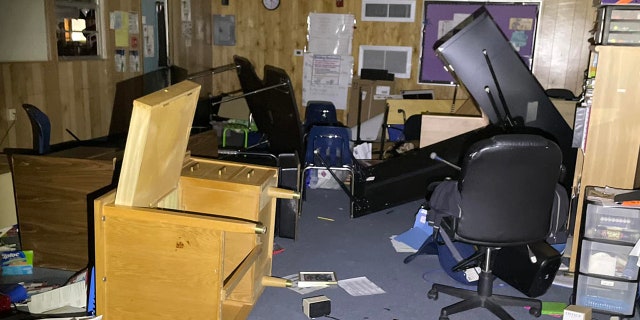 Investigators believe the cost of the damages could increase once an inventory of the stolen items is completed.
NYC MAN OPENS FIRE DURING ATTEMPTED ROBBERY OF JEWELRY STORE, LEAVES EMPTY-HANDED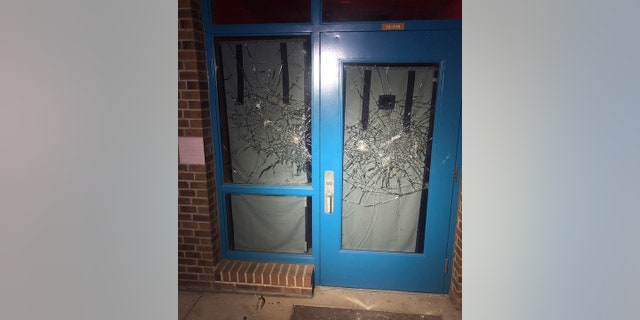 The teens all face charges of trespassing upon school grounds, felony criminal mischief (vandalism) and burglary. Police did not release the identities of the suspects because they are juveniles.
Spruce Creek Elementary School is located in Port Orange, a city about 58 miles northeast of Orlando.