A Georgia man was arrested after trying to break in to a building and attempting to flee police in a homeless camp.
Officials say that 37-year-old Jeffrey Furlow allegedly tried to break into a building in Atlanta, Georgia on July 28 at around 5:08 p.m.
When an officer got closer to the man, who forced officers to chase him, he realized that the suspect was carrying a machete, according to police.
"Get on the floor!" an officer can be heard saying before using his taser.
FLORIDA TEEN REPORTED MISSING FOUND SAFE, POLICE SAY SHE WAS NOT KIDNAPPED
Furlow allegedly attempted to evade police by hiding in a homeless camp and went into a tent before finally surrendering.
"I ain't got a machete," the suspect can be heard saying before officers placed him in handcuffs.
MOM OF MISSING ARIZONA GIRL FOUND SAFE IN MONTANA SAYS FAMILY HAS BEEN 'HARASSED'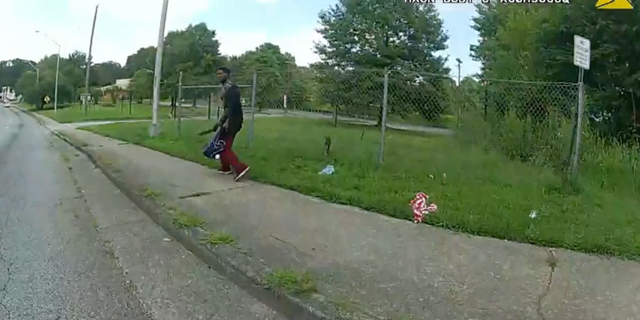 When asked why the suspect was running from police, he can be heard saying "They be hating on me, man."
CLICK HERE TO GET THE FOX NEWS APP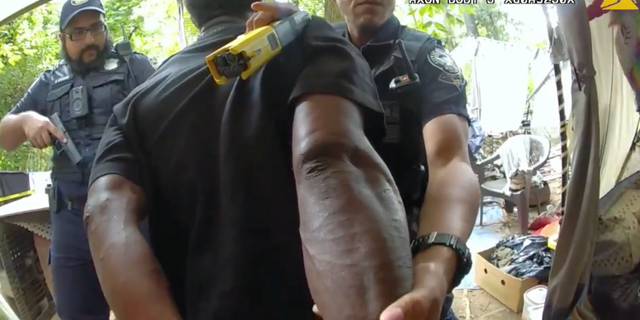 He was charged with loitering and prowling and obstruction of an officer.