Dillon Brooks took his rivalry with LeBron James a bit too far.
The Memphis Grizzlies forward was ejected from Game 3 on Saturday night after he hit the NBA's all-time leading scorer below the belt.
James was looking to take the ball upcourt, and when he dribbled behind his back, Brooks tried to poke the ball away. However, he missed the basketball, and instead got James in the groin.
The referees ruled it a Flagrant 2 foul, which is an automatic ejection.
CLICK HERE FOR MORE SPORTS COVERAGE ON FOXNEWS.COM
During warmups, Brooks was jeered by the Los Angeles crowd immensely stemming from the words he's had for James since before the series even began.
Brooks said he "wouldn't mind" facing James in the playoffs and has relished his wish.
The two players exchanged words with 8:06 remaining in the third quarter of Game 2 after James scored two straight baskets. Brooks said James had called him "dumb" for picking up his fourth foul. After the game, Brooks said James is "old" and "was expecting him to do that in game four, game five. He wanted to say something when I got my fourth foul. He should have said that earlier on."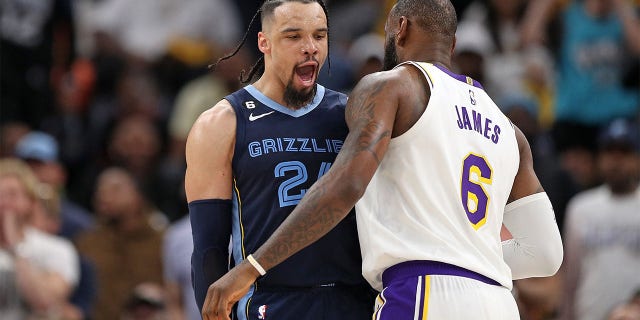 NBA HALL OF FAMER CHARLES BARKLEY TO TEAM UP WITH GAYLE KING FOR NEW PRIMETIME CNN SHOW
NBA champion Stephen Jackson recently praised Brooks for his mind games with James, saying that "too many" players want to be friendly with the all-time great.
"I play with my heart. Then I got to find a way not to get fouls on reads or transition, or when he's driving," Brooks said earlier this week. "You don't use those [type of] fouls for LeBron and AD [Anthony Davis] and the guys I'm guarding, especially when you know the referees are going to call the ticky-tack stuff."
Brooks did lead the league with 18 technical fouls this season, which warranted a suspension.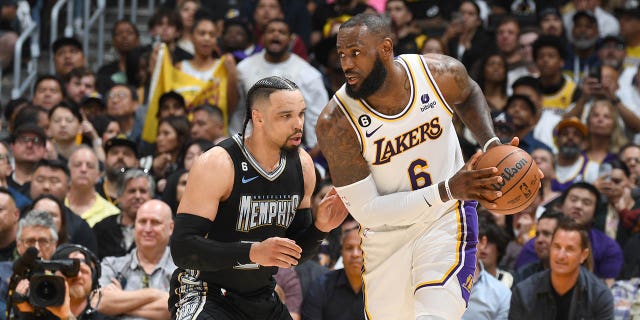 CLICK HERE TO GET THE FOX NEWS APP
The series moved to Los Angeles on Saturday night after both teams split the first two games in Memphis.