A hot mic after the State of the Union Tuesday evening caught President Biden telling Sen. Bob Menendez that he has to talk to him "about Cuba."
Menendez, D-N.J., is a Cuban lawmaker and serves as Chairman of the Senate Foreign Relations Committee, an influential committee for initiating legislative proposals in the chamber. 
"Bob, I gotta talk to you about Cuba," Biden said to the senator. 
The moment was caught on C-SPAN cameras as Biden spoke with Menendez and Rep. Adam Schiff, who House Speaker Kevin McCarthy blocked from joining the House Intelligence Committee. 
BIDEN BOOED DURING STATE OF THE UNION FOR CLAIMING GOP WANTS TO CUT SOCIAL SECURITY, MEDICARE
Menendez is heard replying, "Okay."
The lawmaker seemed confused by the president's comment.
"I'm serious," added Biden. 
BIDEN APPEARS TO GO OFF SCRIPT TO SAY US NEEDS OIL, GAS DRILLING
Menendez, the son of two Cuban migrants, has spent much of his time working in the House of Representatives and later the U.S. Senate on immigration and national security issues.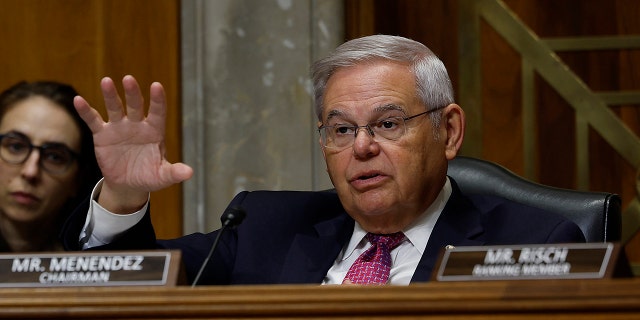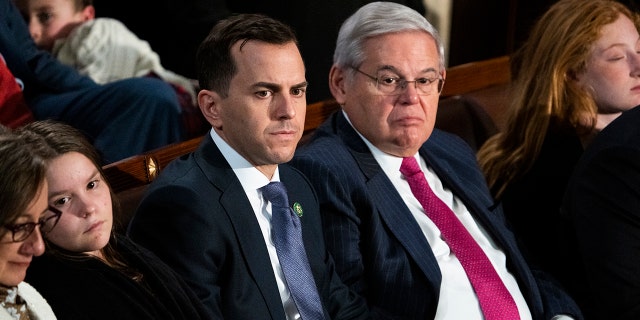 He is also credited with helping push through the Deferred Action for Childhood Arrivals (DACA) policy, which went into effect under former President Barack Obama.
Menendez is currently prioritizing his efforts on "competing with China, confronting the global pandemic, and restoring the United States' place as a leader around the globe," according to his official government website.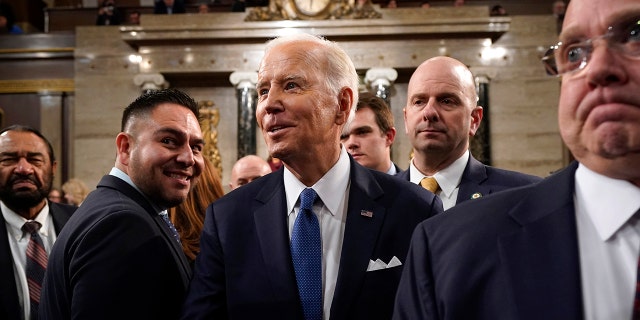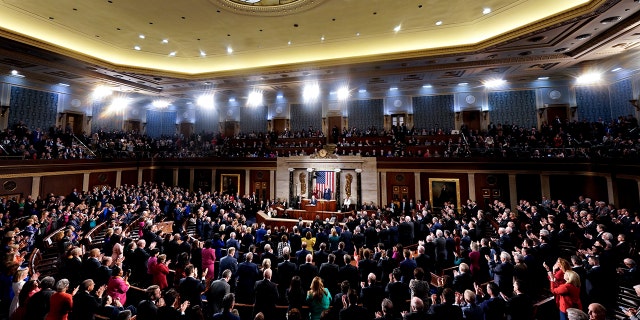 President Biden addressed competition with China during Tuesday evening's address, saying he welcomed competition but would act swiftly to push back on any action that threatens U.S. sovereignty. 
CLICK HERE TO GET THE FOX NEWS APP
"But make no mistake about it: as we made clear last week, if China's threatens our sovereignty, we will act to protect our country. And we did," said Biden, referencing the Chinese spy balloon that was shot down by the U.S. military last week.