JENSEN BEACH, Fla. – People in the Sunshine State weighed in on how to tip for deliveries after a DoorDash driver went viral for refusing to hand over a man's food after he gave her an $8 tip. 
"If you're delivering food, a couple bucks, 10%, 15%. But if they're delivering something bigger, like furniture, depends on how many guys are," John, who was visiting Florida, told Fox News. "I'll throw them a couple of beers or a couple waters and give them 20 bucks." 
AMERICANS TALK ABOUT DELIVERY APP TIPPING. WATCH: 
WATCH MORE FOX NEWS DIGITAL ORIGINALS HERE
The DoorDash driver in the viral video said the tip wasn't sufficient since it took her 40 minutes to drive over 12 miles. The customer said it should have taken at most 20 minutes and refused to increase the tip, so the driver left with his food in hand.
"They're giving you a service. You know, you're sitting in your house waiting for them to deliver it to you," Debbie, from New York, told Fox News. "So, they should get tipped very well, because the service is for you."
TIPPING CULTURE PUSHED BY NEW YORK MAG IS A 'GUILT TRIP,' ACCORDING TO JIMMY FAILLA 
Grubhub, another food delivery app, suggests that delivery drivers be tipped 20% if everything goes smoothly. However, if the weather isn't great, they say an extra $3 to $5 should be tacked on to the tip.
"I mean, there are guys that maybe would leave something somewhere else or whatever," Rich, visiting from New York, told Fox News. "But majority I think should get tipped. They work hard, and they work some late hours."
IS PAYMENT TECHNOLOGY CONVINCING YOU TO OVER-TIP?
Jake, another Florida visitor, complained about how much tipping culture has expanded.
"When you buy a sandwich, you buy a coffee, you buy a bagel, they flip the monitor around, and you're paying 25% tip without even knowing," he told Fox News. "You hit sign, you hit approve, and you get the receipt, and you pay out of pocket exceeding the number you really went in there trying to do."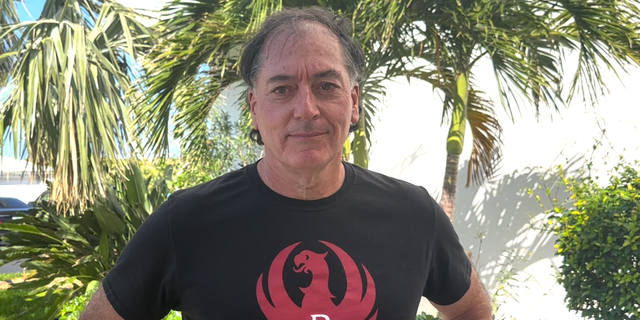 CLICK HERE TO GET THE FOX NEWS APP
Some argued delivery drivers should be tipped the same amount as a waiter at a restaurant. 
"They deliver your food," Alicia, of Minnesota, told Fox News. "They're like a server at a restaurant, and so they should be tipped accordingly."
To watch more about tipping, click here.