Sen. Joe Manchin, D-W.Va., is blasting a potential government ban on the production of gas stoves as a "recipe for disaster."
In an interview with Bloomberg, U.S. Consumer Product Safety Commission (CPSC) Commissioner Richard Trumka Jr. said that the federal agency is planning to act on gas stoves, stating that they emit pollutants that can cause health issues.
"This is a hidden hazard," Trumka Jr. said. "Any option is on the table. Products that can't be made safe can be banned."
Trumka Jr. later clarified his comments in a tweet, saying that any regulation would apply to new products.
GAS STOVE BAN 'ON THE TABLE' FOR FEDERAL AGENCY: REPORTS
"To be clear, CPSC isn't coming for anyone's gas stoves. Regulations apply to new products," Trumka Jr. wrote.
Manchin said in a statement that the potential ban is a bad idea.
"This is a recipe for disaster. The federal government has no business telling American families how to cook their dinner. I can tell you the last thing that would ever leave my house is the gas stove that we cook on," Manchin said. "If this is the greatest concern that the Consumer Product Safety Commission has for American consumers, I think we need to reevaluate the commission."
US GOVERNMENT SAYS ALL AMERICANS WILL PAY MUCH MORE FOR NATURAL GAS THIS WINTER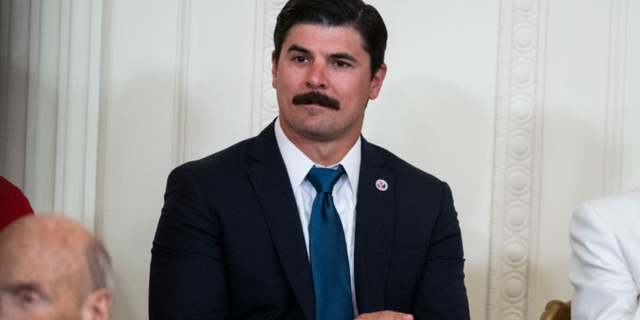 Trumka Jr. said the U.S. Consumer Product Safety Commission is planning on opening public comment on the hazards of gas stoves by late winter.
He told the outlet that the federal agency might consider other actions besides banning the production of gas stoves, including setting emissions standards.
Around 35% of U.S. homes have gas stoves, which release carbon monoxide, nitrogen dioxide and other matter that are considered unsafe by the World Health Organization and Environmental Protection Agency.
CLICK HERE TO GET THE FOX BUSINESS APP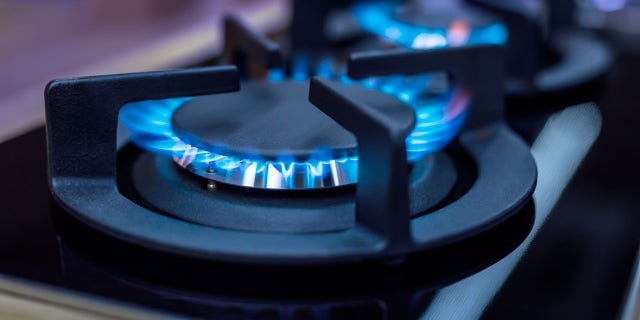 Trumka Jr. said in the interview that its proposal surrounding gas stoves could be released this year, but he added that would be "on the quick side."
Fox News' Greg Wehner and Chad Pergram contributed to this report.