House Judiciary Committee Chairman Jim Jordan, R-Ohio, sent letters Wednesday to two former Manhattan DA office attorneys seeking information that could support a claim District Attorney Alvin Bragg's prosecution of former President Donald J. Trump is politically motivated.
The attorneys, Mark Pomerantz and Carey Dunne sought to prosecute Trump in 2022, but Bragg rejected their legal theories. They then resigned.
Since then, Trump announced his candidacy for the 2024 presidential election and Bragg has changed his decision on prosecuting him.
Jordan has contended Bragg's sudden change of heart was tied to the announcement and has criticized what he describes as an "unprecedented abuse of prosecutorial authority." 
TRUMP HUSH-MONEY GRAND JURY PROCEEDINGS 'CANCELED' FOR WEDNESDAY, SOURCES SAY
Bragg's office is investigating whether Trump was involved in paying hush money to Stormy Daniels during the 2016 presidential campaign.
"This indictment comes after years of the District Attorney's office aggressively pursuing charges, with you and other special prosecutors leading the investigation into every facet of President Trump's finances. Last year, you resigned from the office over Bragg's initial reluctance to move forward with charges in 2022, Bragg is now attempting to 'shoehorn' the same case with identical facts into a new prosecution," Jordan wrote.
FLASHBACK: TRUMP SAYS HE DID NOT KNOW ABOUT $130K PAYMENT FROM MICHAEL COHEN TO STORMY DANIELS
He added: "Based on your unique role in this matter, we request your cooperation with our oversight of this politically motivated prosecutorial decision."
In the letters, Jordan requests all documents and communication between the Manhattan DA's office and the Department of Justice regarding the Trump investigation.  He also requests all such documents and communications between the Manhattan DA's office and Pomerantz and Dunne.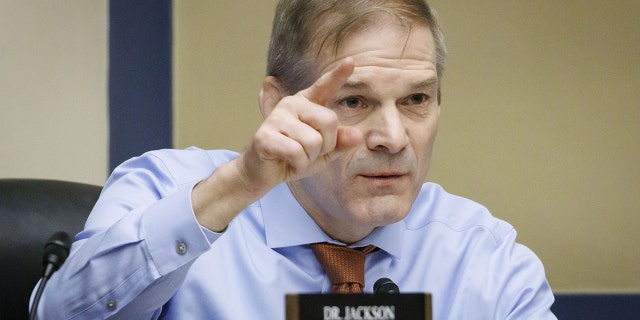 Jordan is also seeking all documents between the two officials and the Manhattan DA's office regarding their appointments as special assistant district attorneys. 
"In January 2022, soon after Bragg took office, he expressed doubts about President Trump's case and suspended the investigation. This decision caused you and your colleague, Mark Pomerantz, to resign in protest," the Republican chairman wrote in the letter to Dunne. "It now appears that your efforts to shame Bragg have worked as he is reportedly resurrecting a so-called 'zombie' case against President Trump using a tenuous and untested legal theory."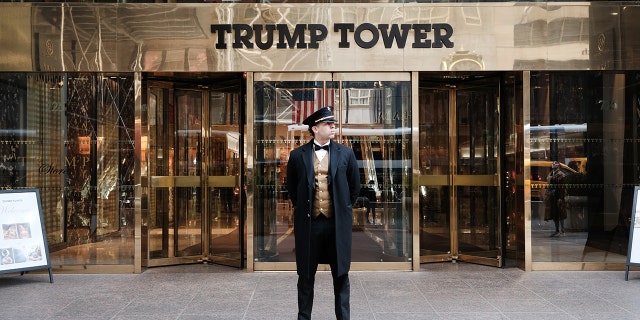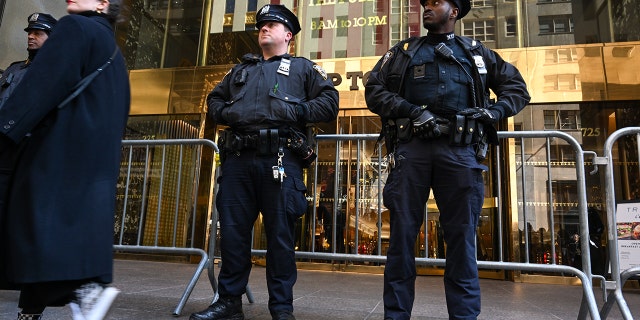 Jordan also sought to poke holes into the potential indictment, saying Trump's former attorney Michael Cohen could not fairly be "considered an unbiased and credible witness."
"In addition, Bragg's star witness—Michael Cohen—has a serious credibility problem as a convicted perjurer and serial fabricator with demonstrable prejudice against President Trump," the lawmaker wrote.
TIED TO TRUMP: NEW YORK DA'S ACTIONS HAVE SOME REPUBLICANS RALLYING TO THE FORMER PRESIDENT
In 2018, Cohen pleaded guilty to multiple crimes which included paying hush money in an attempt to influence the election, lying, and campaign finance violations.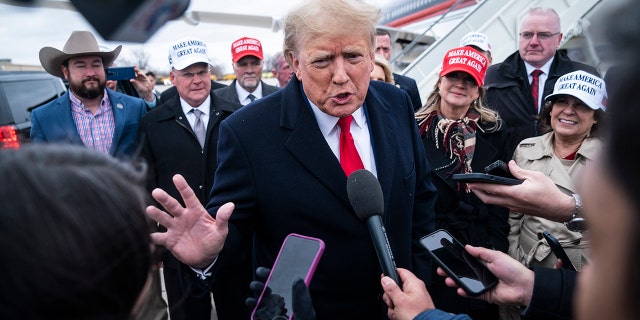 The Ohio legislator concluded that "the totality of these facts is that Bragg's impending indictment is motivated by political calculations."
"The facts of this matter have not changed since 2018 and no new witnesses have emerged. The Justice Department examined the facts in 2019 and opted not to pursue further prosecutions at that time. Even still, according to reporting, the investigation 'gained some momentum this year,' and Bragg's office 'convened a new grand jury in January to evaluate the issue.' The only intervening factor, it appears, was President Trump's announcement that he would be a candidate for President in 2024."
CLICK HERE TO GET THE FOX NEWS APP
Jordan's dual letters come just days after Trump announced he would be arrested in New York on Saturday and urged his supporters to "protest."
No arrest was made and only a small group of people showed up outside his Trump Tower.
Fox News' Tyler Olsen contributed to this report.