A Kansas high school football stadium press box was tarnished with graffiti on Monday, with symbols of antisemitism, racism, and homophobia, according to reports.
The Overland Park Police Department is investigating the vandalism that occurred at Blue Valley High School on Martin Luther King Jr. Day.
FOX station WDAF in Kansas City, Missouri reported that the vandals spray painted offensive pictures and language in the press box of the football stadium at the high school.
MARYLAND POLICE INVESTIGATING AFTER ANTISEMITIC GRAFFITI FOUND OUTSIDE HIGH SCHOOL
Videos of the scene showed racial slurs like n- – – – r and b – – – – r, a swastika, the phrase d- – k munch, and a reference to George Floyd.
The graffiti covered windows, walls, a door to the elevator, and pieces of equipment inside the press box.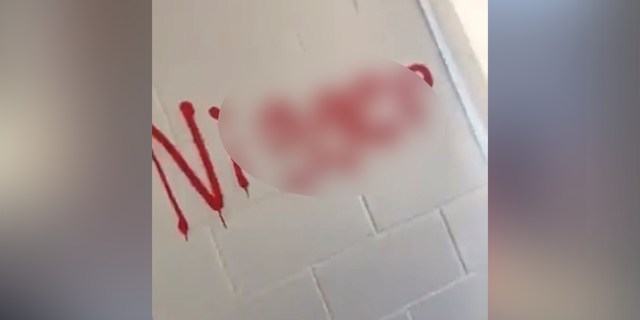 Blue Valley Unified School District officials did not immediately respond to inquiries seeking additional information about the graffiti.
TRIAL UNDERWAY FOR KANSAS MAN WHO THREATENED CONGRESSMAN, CLAIMED TO BE 'MESSIAH'
But in a statement sent to students and staff on Monday and obtained by WDAF, Blue Valley High School principal Charles Golden said he was reaching out to them with "extremely upsetting news."
"This morning we learned the Blue Valley High School football stadium and press box were vandalized overnight," he said. "The vandalism includes the destruction of property, graphic images and vulgar and racially offensive language. Hate like this has no place at Blue Valley high and is not representative of our Tiger community."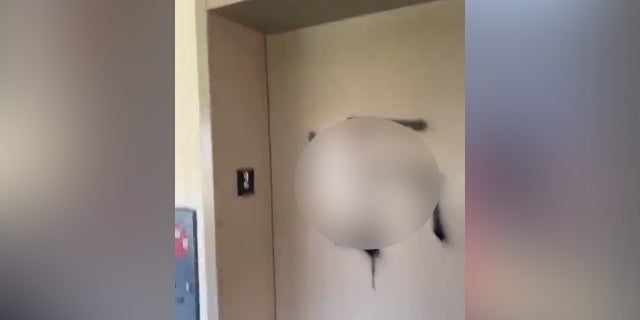 The principal also announced that the stadium would be closed to allow for the damage to be assessed and for the graffiti to be cleaned up.
CLICK HERE TO GET THE FOX NEWS APP
The Overland Police Department said on Thursday that the incident was still under investigation, adding they were following a "solid lead," yet no arrests had been made.
Anyone with information about the graffiti is encouraged to contact high school administrators at Blue Valley.