As football fans are getting pumped to watch the Kansas City Chiefs and Philadelphia Eagles face off in the Super Bowl, the "Krazy Coupon Lady" is revealing her key tips to throw the best game day party without breaking the budget. 
Buyers hoping to get some quality cuts of meat for their party guests may want to put chicken wings, pork back ribs and filet mignon in their carts, the financial guru revealed. 
"Chicken wings are actually down 22% [in price] from last year," "Krazy Coupon Lady" co-CEO Heather Wheeler told "Your World" on Thursday. "Pork back ribs are the same thing, down 50%, so is filet mignon." 
If hosts are looking for frugal options, the "Krazy Coupon Lady" has them covered. 
GIANTS GREAT VICTOR CRUZ SAYS EAGLES FANS 'DON'T HAVE MUCH DECORUM,' HAS HIGH PRAISE FOR 'TEAM OF DESTINY' 
"If you're looking for the more inexpensive cuts of meat, I love to add some sauces to spice up the flavor," she revealed. "The Kraft sauces are a great bang for your buck, and they'll add that great flavor." 
Another option for buyers is to ditch the meat altogether and opt for vegetables like cauliflower, carrots and broccoli to slice up themselves and serve with a side. 
"Make sure to avoid dressings and dips that contain eggs or mayonnaise, because we're going to see that those are more expensive this year," Wheeler advised. "So, stick to salsa or guacamole, which is down 20% from last year." 
CLICK HERE TO GET THE FOX NEWS APP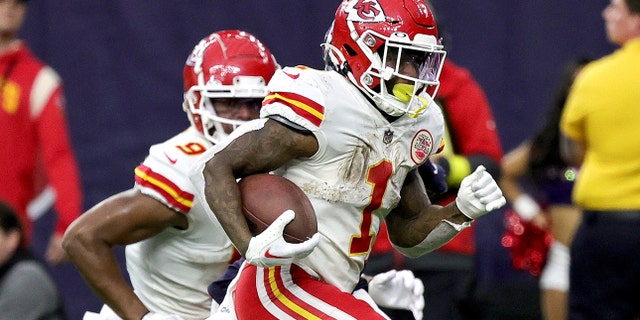 February is a great time for sports lovers and other consumers to add their comfort food to the shopping list. 
"February is the best time to stock up on all the snack foods," Wheeler advised. "Think chips, crackers, frozen pizzas. All of that is going to be between 40% and 50% off because of the Super Bowl, so be sure to stock up on those items as well."