The two titans of the 2023 NFL season took a hit on Sunday, as the San Francisco 49ers and the Philadelphia Eagles suffered shocking upsets to give both teams their first losses of the year.
The 49ers' streak of 15 regular-season wins was snapped at the hands of the Cleveland Browns, while the Eagles were hoping to build on another hot start to begin the season before they ran into the New York Jets.
For San Francisco, their game appeared to come down to two key areas: injuries and special teams. Running back Christian McCaffrey and wide receiver Deebo Samuel both left the game with separate issues. Quarterback Brock Purdy led the 49ers down the field on the final drive to set up a 41-yard field goal attempt, but rookie placekicker Jake Moody missed it, giving the Browns an unexpected 19-17 win.
CLICK HERE FOR MORE SPORTS COVERAGE ON FOXNEWS.COM
Meanwhile, the Eagles ran into a dynamite Jets defense. Quarterback Jalen Hurts was picked off three times and sacked twice as New York shut out Philadelphia in the second half to win 20-14.
The title of best team in the league is certainly now up for debate as the Kansas City Chiefs, Miami Dolphins and Detroit Lions all picked up wins to move to 5-1 on the season, as well.
Here are Sunday's scores from around the league.
NFL scoreboard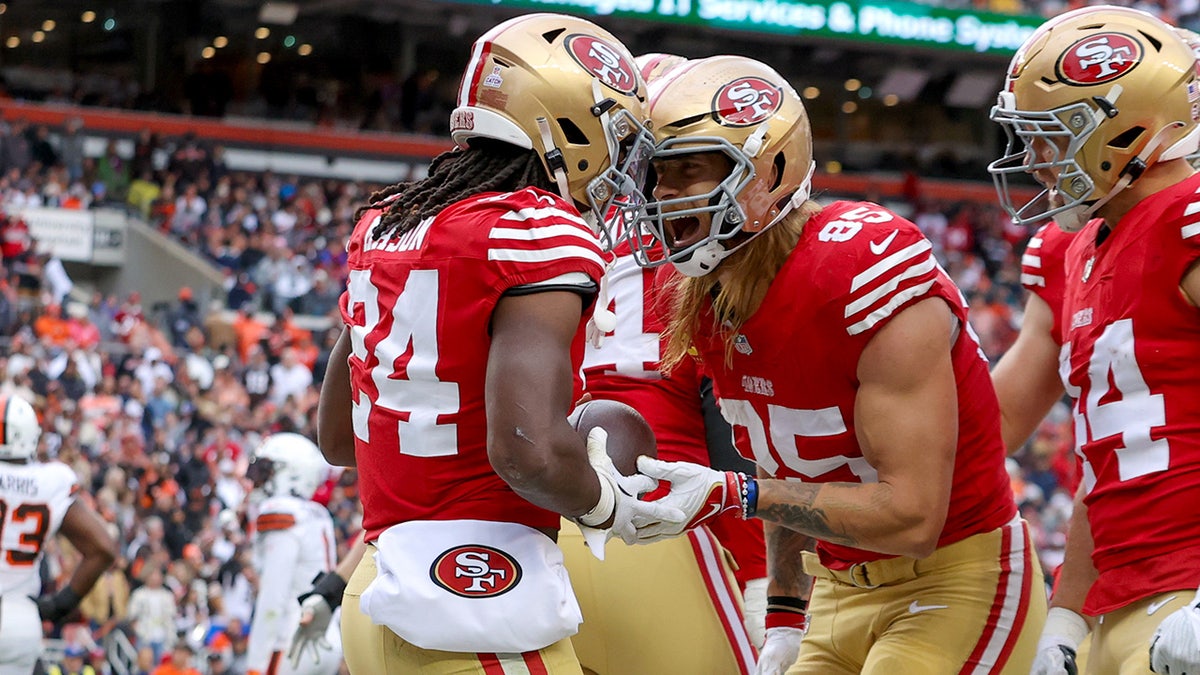 Chiefs 19, Broncos 8
Ravens 24, Titans 16
Commanders 24, Falcons 16
Vikings 19, Bears 13
Bengals 17, Seahawks 13
Browns 19, 49ers 17
Dolphins 42, Panthers 21
Jaguars 37, Colts 20
Texans 20, Saints 13
Raiders 21, Patriots 17
Rams 26, Cardinals 9
Jets 20, Eagles 14
Lions 20, Buccaneers 6
Bills 14, Giants 9
Cowboys 20, Chargers 17
GIANTS MAKE DUBIOUS HISTORY IN HEARTBREAKING LOSS TO BILLS
NFL standings through Week 6
AFC East
Dolphins (5-1)
Bills (4-2)
Jets (3-3)
Patriots (1-5)
AFC North
Ravens (4-2)
Steelers (3-2)
Browns (3-2)
Bengals (3-3)
AFC South
Jaguars (4-2)
Colts (3-3)
Texans (3-3)
Titans (2-4)
AFC West
Chiefs (5-1)
Raiders (3-3)
Chargers (2-3)
Broncos (1-5)
NFC East
Eagles (5-1)
Cowboys (4-2)
Commanders (3-3)
Giants (1-5)
NFC North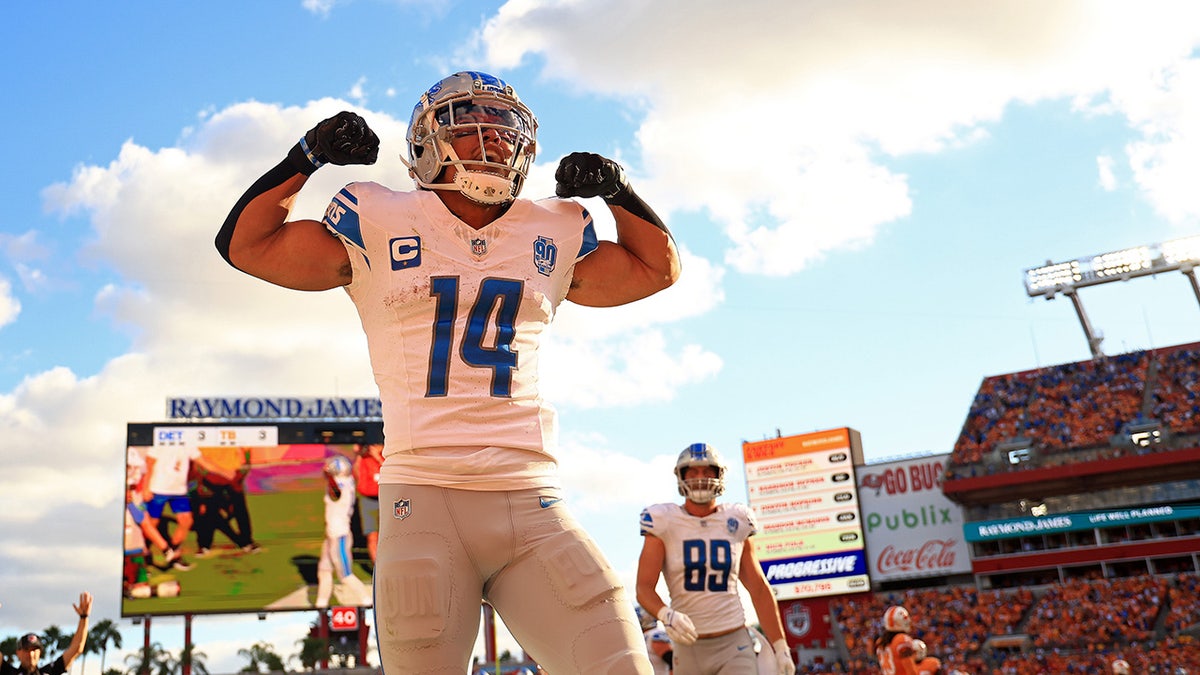 Lions (5-1)
Packers (2-3)
Vikings (2-4)
Bears (1-5)
NFC South
Buccaneers (3-2)
Falcons (3-3)
Saints (3-3)
Panthers (0-6)
CLICK HERE TO GET THE FOX NEWS APP
NFC West
49ers (5-1)
Seahawks (3-2)
Rams (3-3)
Cardinals (1-5)