Robin Wright is revealing the real reason why she was spotted with her ex-husband, Sean Penn, last month – and it wasn't because they rekindled their romance.
The couple made headlines in January after they were seen in their first public outing together in six years. Wright spoke to E! News and explained she was with Penn because of their children: Dylan, 31, and Hopper, 29.
"We were going to an event for our children," Wright told the outlet. "We're always going to be a family, whether we're together or apart, you know, and I think that's beautiful, and I wish that for everybody."
The "House of Cards" alum called her friendship with Penn "a gift" and added, "We know divorce with children is one of the most difficult things in life."
SEAN PENN, ROBIN WRIGHT PHOTO SPARKS ROMANCE RUMORS: CELEBRITY EXES WHO REUNITE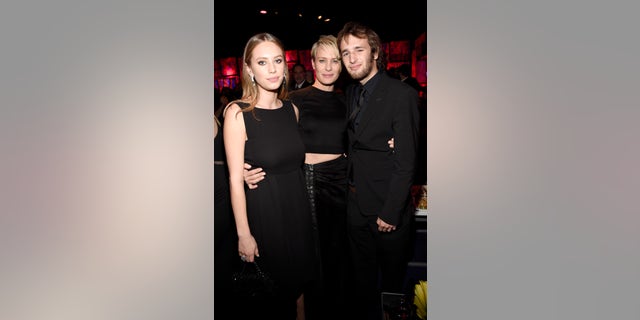 Robin recently portrayed her son, Hopper's, on-screen mother in "Devil's Peak," which premieres in theaters Feb. 17.
Hopper said that although he "loved working with his mom," he is ready to branch out on his own.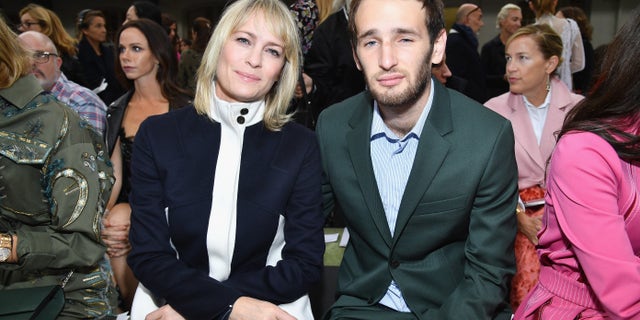 "I want to [do] my own thing. Every movie I've done has been with a family member," he said.
CLICK HERE TO SIGN UP FOR OUR ENTERTAINMENT NEWSLETTER
When the outlet asked Wright if there will be a day fans see her family on-screen together, she replied, "Oh my gosh, wouldn't that be amazing?"
"This is a family unit. We've always been a unit, and I hope that we'll always work together, one of us with the other or three of us or four," Wright added.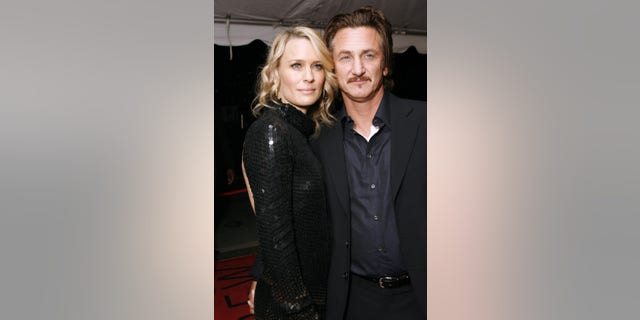 Wright and Penn tied the knot in 1996 and finalized their divorce in 2010. They first began dating in 1989.
Wright opened up about the painful split in a 2014 interview with the Telegraph: "Divorce, in and of itself, and with children, is devastating – worse than that," she told the outlet.
CLICK HERE TO GET THE FOX NEWS APP
"One of the reasons why we got back together and broke up so much was trying to keep the family together. If you've got kids, it's a family, and you try again, and you try again."
"We did that for a long time," she said.
Over the past year, both Penn and Wright split from their former spouses. In April 2022, the "Mystic River" star finalized his divorce from actress Leila George, 30, after one year of marriage. Wright filed for divorce from her husband of four years, fashion executive Clement Giraudet, in September 2022.
According to People magazine, Penn and Wright were last spotted together in May 2017 at John F. Kennedy Airport, seven years after their divorce was finalized.