As detectives in Seattle investigate more than a dozen robberies against mostly elderly Asian members of the community in recent months, police on Tuesday announced these incidents are not being considered hate crimes.
"We want to emphasize that we are not considering these hate crimes. We want to make sure that's very clear," Seattle Police Lt. John O'Neil told reporters during a news conference. "They're targeting vulnerable adults in our community."
"How do you know it's not a hate crime?" a reporter asked.
"Hate crimes are targeted against people because of their ethnicity and this is more about people they think are easy targets, and that's what we're finding so far," O'Neil responded.
MASKED SUSPECTS IN SEATTLE TASE, ROB MAN AT GUNPOINT OUTSIDE HOME, VIDEO SHOWS
Since June, police said 14 incidents have been reported, with eight occurring within the month of August. Thirteen of those incidents involved elderly Asian community members.
Investigators believe the string of robberies may be tied to the same group of suspects.
"It's a group of three to seven Black males in their teens," Officer Judinna Gulpan said. "The suspects are armed, and they are targeting elderly Asians within our communities within the south precinct."
SEATTLE STARTS HIRING UNARMED 'ALTERNATE RESPONSE TEAMS' TO RESPOND TO 911 CALLS
Gulpan said the suspects accost their victims outside their homes and sometimes force entry into the homes. The suspects steal high value items such as jewelry and large amounts of cash, police said.
The suspects are believed to flee in a Kia or Hyundai vehicle.
"They're going after people they think are easy targets," O'Neil repeated, assuring the public that police are doing everything in their power to deter crime.
Home surveillance video of one such robbery that occurred Saturday in broad daylight showed two suspects approaching a male victim from behind as he stood in front of a home.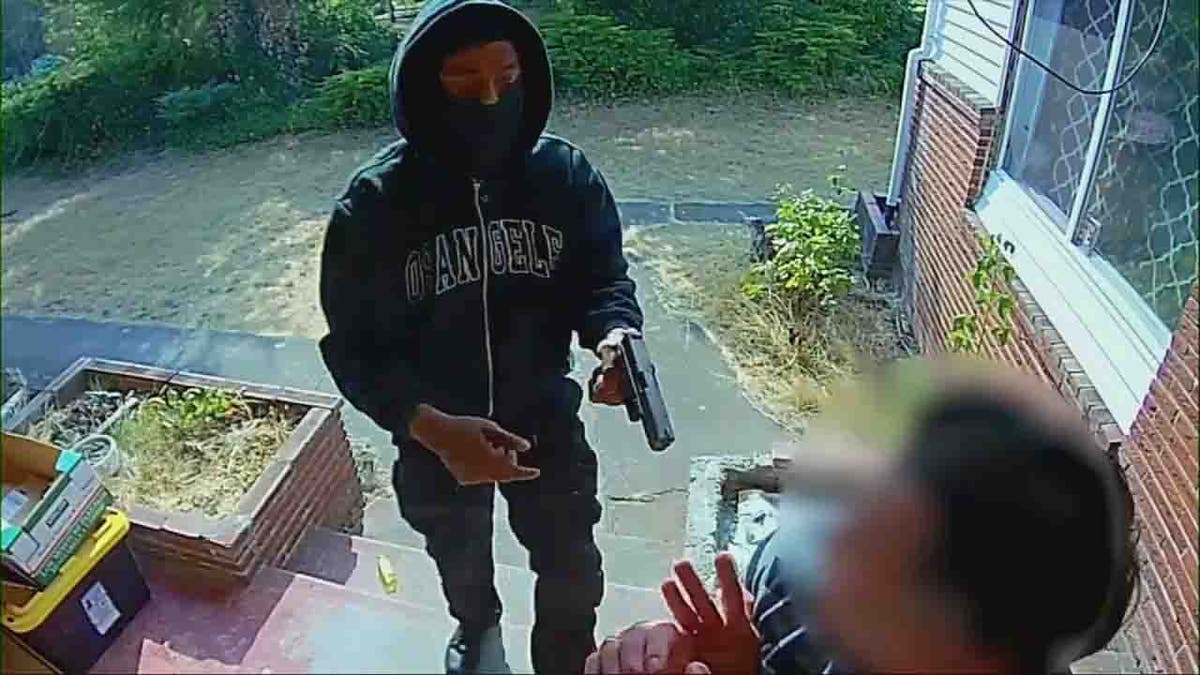 One suspect held the victim at gunpoint and demanded his wallet before the second suspect stunned the victim, who was seen collapsing the ground. The suspects rummaged through the victim's pockets and could be heard trying to remove the jewelry from the man's fingers.
It was unclear whether the suspected group is connected with this latest robbery, O'Neil said. The investigations remain ongoing.
The Seattle Police Department is down more than 600 officers, according to O'Neil, who said the dwindling number is affecting police presence out on the streets.