FIRST ON FOX: Republicans in the Senate weighed in on the batch of classified documents found in former Vice President Mike Pence's Carmel, Indiana home.
Several GOP senators shared their thoughts on the classified documents found in Pence's home reported by the former vice president to Congress on Tuesday, with Senator Kevin Cramer of North Dakota telling Fox News Digital that it should be "nearly impossible for anyone" to leave a classified area with classified documents.
Cramer also said the government needs to address its "over-classification" of documents.
PENCE'S 'TRANSPARENCY' ON CLASSIFIED DOCS 'IN STARK CONTRAST TO BIDEN WHITE HOUSE,' HOUSE OVERSIGHT CHAIR SAYS
"As I've said before, no president, vice president or member of Congress should walk out of the White House with classified documents," Cramer told Fox News Digital. "We need to learn how to handle these situations in a clear, consistent manner moving forward so it would make it nearly impossible for anyone to leave a classified area with classified documents."
"We must also deal with the over-classification of documents," the North Dakota senator continued. "The American system is so exceptional because of its openness and self-governance, we likely owe the public a few more facts to ensure adequate transparency."
"However, some things are classified for a reason and we need to determine how to best keep them that way," he added.
Oklahoma Republican Senator James Lankford told Fox News Digital that the "law on classified documents shouldn't be partisan—it doesn't matter if they're found in a garage next to a Corvette, in a home, or in storage."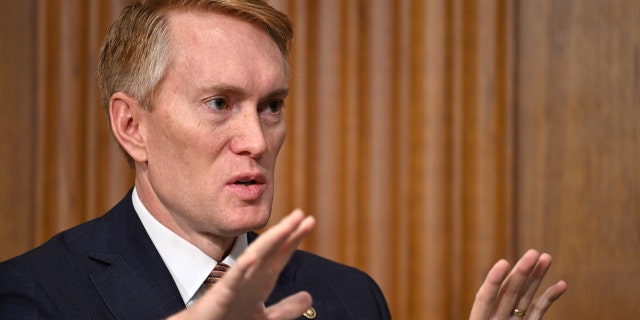 "Classified documents should be properly stored for the sake of our national security," he added.
Other Senate Republicans weighed in online, with South Carolina Senator Lindsay Graham tweeting he does not "believe there were 'sinister motives' with regards to the handling of classified information by President Biden, President Trump, or Vice President Pence."
"We have a classified information problem which needs to be fixed," Graham tweeted.
Pence's discovery of classified documents in his home comes amid President Biden's own scandal surrounding classified documents found in his home and in his office at a Washington, D.C., think tank.
House Oversight Committee Chairman James Comer, R-Ky., said Tuesday that Pence's "transparency" in handing over classified documents "stands in stark contrast" to how President Biden and White House staff have dealt with the mishandling of confidential materials.
"Former Vice President Mike Pence reached out today about classified documents found at his home in Indiana. He has agreed to fully cooperate with congressional oversight and any questions we have about the matter," Comer said in a statement.
CLICK HERE TO GET THE FOX NEWS APP
"Former Vice President Pence's transparency stands in stark contrast to Biden White House staff who continue to withhold information from Congress and the American people," he added.
The discovery of classified documents in Pence's possession was made after his team conducted searches of his Indiana home and the office of his political advocacy group, Advancing American Freedom. According to his team, Pence informed the National Archives on Jan. 18 of some potential classified documents found in two small boxes. Another two boxes contained copies of vice presidential papers. The National Archives then informed the FBI per standard procedure.