Shortly after USC's 52-42 loss Saturday night to Pac-12 rival Washington, Caleb Williams was spotted sobbing in his mother's arms in the stands.
The viral moment prompted criticism of Williams, the defending Heisman Trophy winner and a candidate to become the first overall selection in next year's NFL Draft.
Some critics argued the moment with his family could hurt his draft stock.
One Super Bowl champion is in that category, finding the tears cringeworthy.
CLICK HERE FOR MORE SPORTS COVERAGE ON FOXNEWS.COM
New York Giants legend Amani Toomer said Williams crying was "strike two" for the quarterback. Toomer said Williams' first strike was painting his fingernails in the past, writing the words  "F— UTAH" on his nails before last season's Pac-12 title game against the Utes, which the Trojans lost.
"How are you gonna come in the huddle as a rookie. You got your nails painted. You got your tissues in your back pocket. And you know where your mom is in the stands, you go crying to her. Come on, man. What are we talking about?" Toomer told ESPN New York radio's "DiPietro and Rothenberg" Tuesday. 
"Maybe I'm old school, but man, there's no crying in football. I know there's no crying in baseball, but there's damn sure as no crying in football. Come on. What are we talking about?"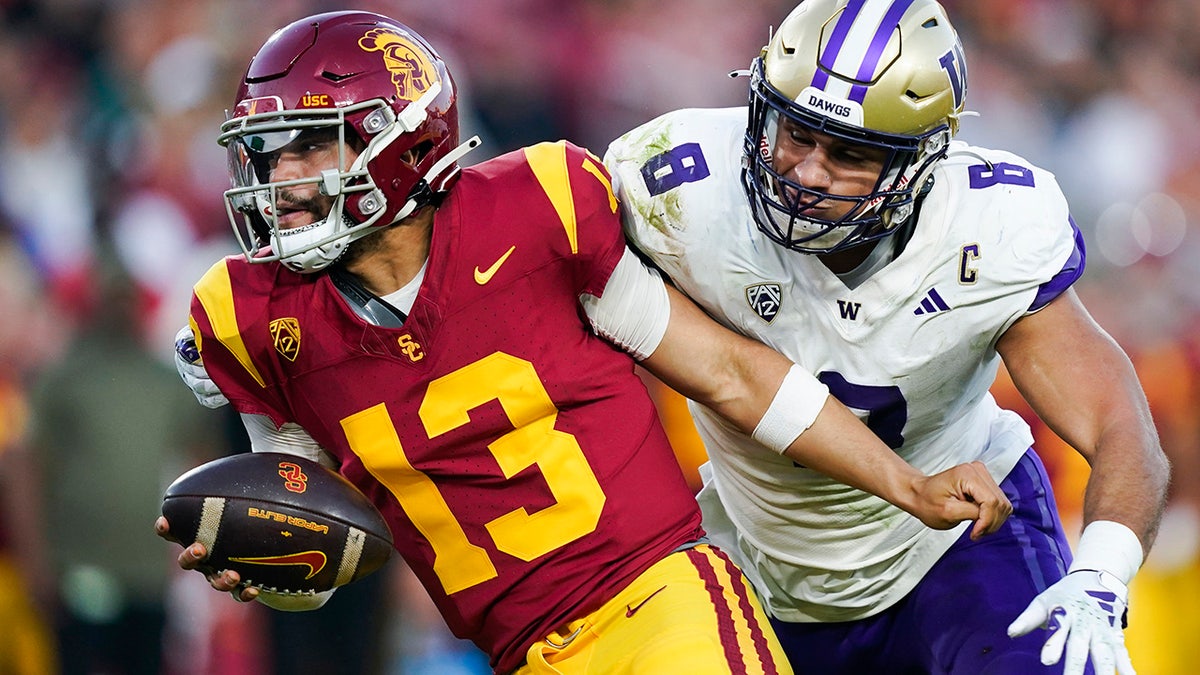 USC PUTS ITS OWN TWIST ON FLEA-FLICKER FOR LONG TOUCHDOWN
Williams went 27-for-35 for 312 yards and three touchdowns, but it wasn't enough because the Trojan defense allowed 52 points and 256 yards and four touchdowns to Huskies running back Dillon Johnson.
"I want to go home and cuddle with my dog and watch some shows," Williams said after being asked how he felt after falling short following another big performance.
"Like, we lost the game. I work hard throughout months, years to have big games like this. Try and go win and play your best, each and every one of us. We came out with a loss today. So, emotionally, I want to go home, and I want to play with my dog."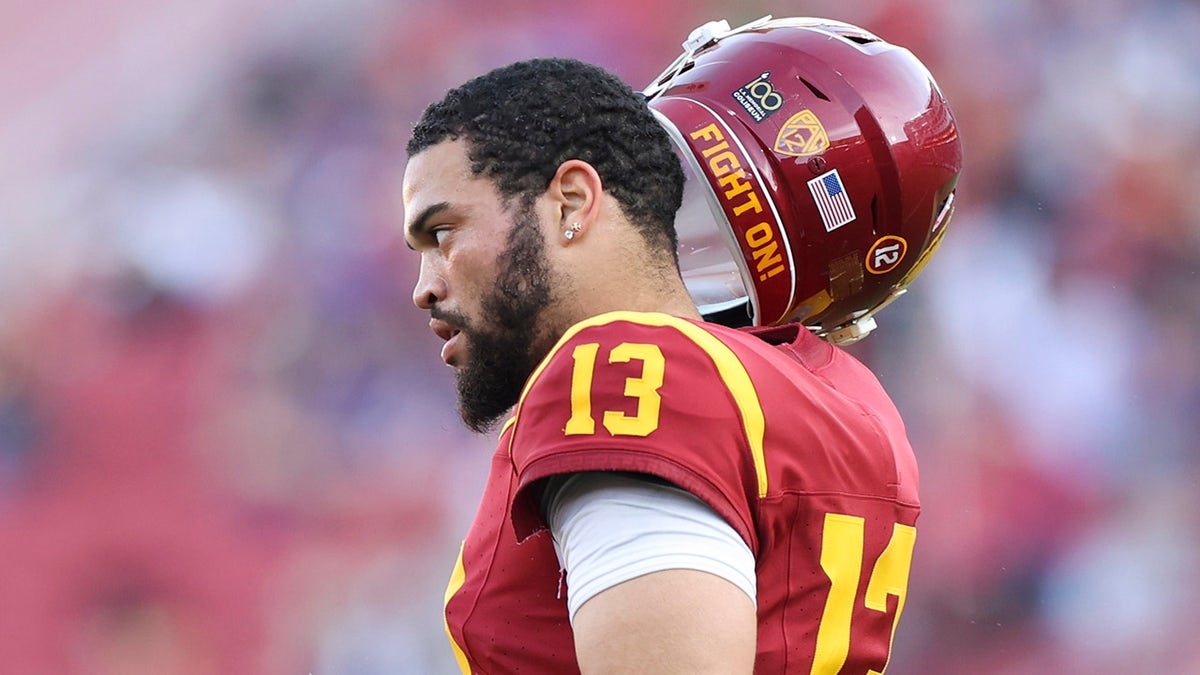 CLICK HERE TO GET THE FOX NEWS APP
The loss likely knocked USC out of the Pac-12 title picture. USC travels to No. 6 Oregon this weekend, where the Ducks are a two-touchdown favorite.