Two-term Republican West Virginia Gov. Jim Justice has filed his candidacy for the Senate in 2024, when former Democratic governor and current Sen. Joe Manchin is up for re-election.
Justice filed the paperwork with the Federal Elections Commission Thursday, hours ahead of his campaign launch event scheduled to take place at the historic Greenbriar Resort in White Sulphur Springs, West Virginia. Justice, a billionaire businessman and coal mining magnate, owns the luxury resort.
Manchin, a moderate Democrat who is often at loggerheads with his party's progressive wing and at times with the party's Senate leadership and the White House, has yet to announce whether he will see another six-year term in the Senate in 2024. 
THE GOP RACE TO FACE OFF WITH MANCHIN IN WEST VIRGINIA HEATS UP
Justice ran for West Virginia governor as a Democrat in 2016, winning by single digits. He re-registered as a Republican the next year after holding a rally with then-President Donald Trump, and he overwhelmingly won re-election in 2020. Justice is term-limited and cannot seek gubernatorial re-election in 2024.
FIRST ON FOX: SENATE REPUBLICANS BUILD WAR CHEST FOR EVENTUAL GOP NOMINEES IN CRUCIAL 2024 STATES
The governor had been hinting at a Senate run for months. He was heavily recruited by the National Republican Senatorial Committee, which is the Senate GOP's campaign arm, and has been in communication with longtime Senate Republican leader Mitch McConnell.
On Thursday, that hinting became more of a reality with Justice officially filing to take on Manchin for his longtime seat in Washington.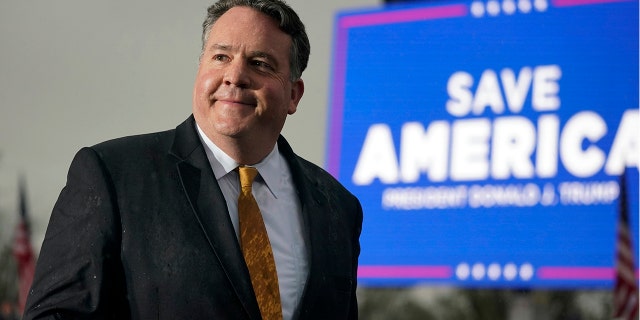 Republican Rep. Alex Mooney is already in the race for West Virginia's 2024 GOP Senate nomination, after launching a campaign in November. Mooney, a member of the conservative House Freedom caucus, will likely run to the right of Justice. Mooney enjoys the backing of the deep-pocketed and politically influential fiscal conservative group the Club for Growth, which has pledged to spend eight-figures to boost the congressman. And Mooney was recently endorsed by firebrand conservative Sen. Ted Cruz of Texas.
TED CRUZ TAKES SIDES IN WEST VIRGINIA'S BURGEONING GOP SENATE PRIMARY
Both Justice and Mooney seek the backing of Trump, who remains neutral right now in the burgeoning GOP Senate primary in West Virginia.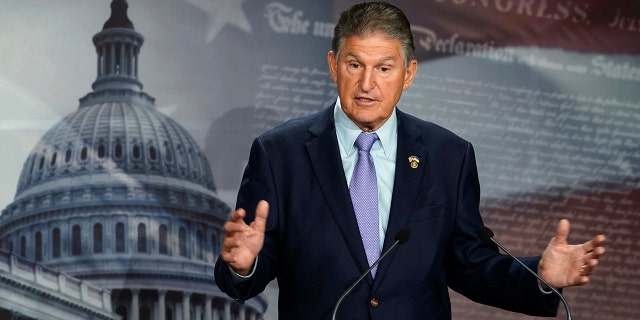 Once a reliably Democratic state, West Virginia has shifted overwhelmingly red in recent cycles, and Trump carried the state by a whopping 39 points in the 2020 election. 
Senate Republicans view Manchin the Democratic held Senate seat in West Virginia as their top target next year, as the aim to regain the chamber's majority, and they've already started taking aim at Manchin. 
The GOP primary was starting to heat up, even ahead of Justice's entry into the race.
Mooney called Justice a "RINO," which stands for Republican in Name Only.
CLICK HERE TO GET THE FOX NEWS APP
"You want a proven conservative, I'm your guy. I have a voting record you can look at. You want someone who's more of a liberal Republican, there's Jim Justice," Mooney charged.
Justice, pointing to Mooney's living and serving in politics in neighboring Marylanld, said: "Who in the world in the state of West Virginia knows that Alex Mooney is a West Virginian? I mean, the truth of the matter is, Alex Mooney is from Maryland and… in every way connected to Maryland."