After a dramatic day in the search for a House speaker, GOP Louisiana Rep. Mike Johnson emerged as a leading contender for the nomination Tuesday, along with several other candidates.
House Majority Whip Tom Emmer's bid for the speaker's gavel collapsed shortly after he secured the most votes in a conference meeting, and he removed himself from the race after another vote within the chamber made it clear he lacked enough votes among Republicans to win a majority on the floor.
Johnson has been in politics since 2015 when he was elected to the state House, where he stayed until 2017.
HOUSE GOP SPIRALS INTO CHAOS AS EMMER BECOMES THIRD SPEAKER NOMINEE DROPPED IN THREE WEEKS
The son of a firefighter, Johnson was elected to Congress in the 2016 election and serves on the House Judiciary and Armed Services Committees.
Johnson is currently in his second term as the vice chairman of the House Republican Conference, putting him in a leadership position that largely stays out of the limelight.
The Louisiana Republican — who would be the second Pelican State speaker nominee after the failed bid from House Majority Leader Steve Scalise — previously served one term as the influential Republican Study Committee chairman.
Prior to joining Congress, Johnson worked as a lawyer and was the senior spokesperson for the conservative Christian legal advocacy group Alliance Defending Freedom.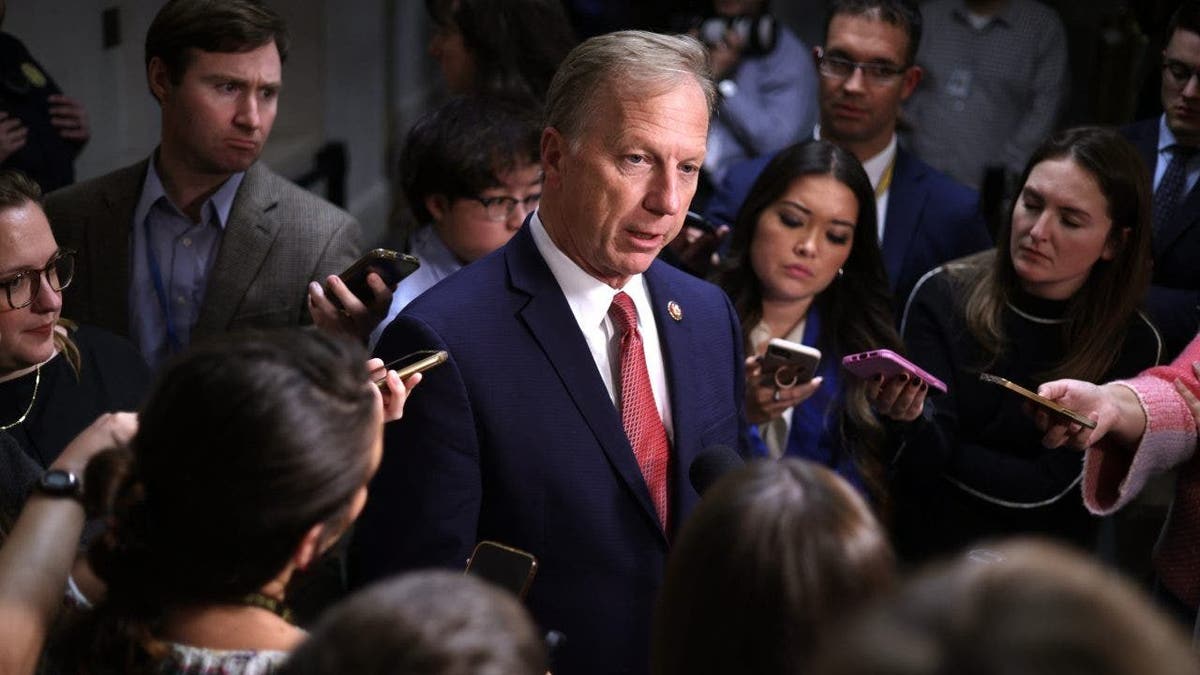 Emmer dropped out of the race for speaker hours after being named the House Republicans' nominee, Fox News Digital reported.
Emmer won a majority of the GOP Conference on Tuesday morning after five rounds of voting, against six other potential candidates. 
But it quickly became clear that he did not have enough support to secure an outright win in a House-wide vote. With Republicans' razor-thin majority, a GOP speaker-designate can only lose four members of their own party to win the gavel without Democratic support. 
At least 25 Republicans said they would not support Emmer in a House floor vote after he won the designate title.
CLICK HERE TO GET THE FOX NEWS APP
More GOP lawmakers indicated after the roll call that the conference needed to move on to a new nominee. 
Rep. Matt Rosendale, R-Mont., called on Johnson and Rep. Kevin Hern to jump back into the race. Both lost to Emmer earlier in the day. 
Fox News Digital's Elizabeth Elkind contributed to this report.