Gunfire at a Eugene, Oregon, concert featuring rappers Lil Bean and Zay Bang sent at least six people to a hospital Friday night, authorities said.
The shots rang out around 9:30 p.m. outside WOW Hall — just west of the University of Oregon, KGW-TV of Portland reported.
Law enforcement officers from multiple departments responded to the scene, the report said.
Four males, one female, and a sixth victim were among those wounded, though their conditions were not immediately known.
Shots fired at WOW Hall, five people transported to local hospital. Reports came in at 9:29 p.m. reports of multiple shots fired at WOW Hall, 219 W. 8th Avenue. EPD & multiple law enforcement agencies responded, along with Eugene Springfield Fire.

— Eugene Police Dept. (@EugenePolice) January 15, 2022
CLICK HERE TO GET THE FOX NEWS APP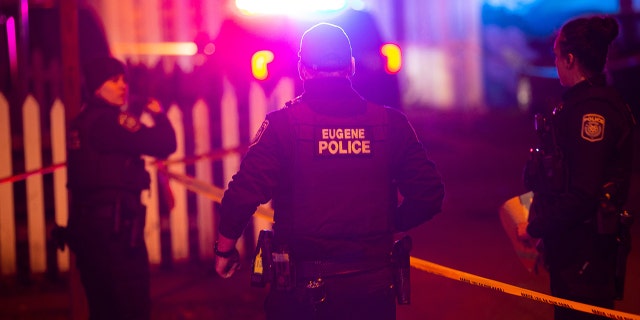 Police said they were actively investigating the incident but that no suspect was in custody. They urged the public to call 541-682-5111 with any relevant information, KEZI-TV of Eugene reported.