You see it one second and then one, two, or sometimes more emails seem to vanish.  Emails are hard to keep track of, especially since we all get flooded with lots of them on a daily basis. 
Things can get even more frustrating when they are automatically grouped together without your knowledge. You may not know that most email services do this by default. 
The good news is that there's a way for you to shut this feature off. 
CLICK TO GET KURT'S CYBERGUY NEWSLETTER WITH QUICK TIPS, TECH REVIEWS, SECURITY ALERTS AND EASY HOW-TO'S TO MAKE YOU SMARTER 
What does it mean to have an email grouped? 
Email messages are grouped automatically when each message has the same recipients, senders, or subject of a previous message. It will stack all messages that fall into this category, with the oldest ones at the top and the newest at the bottom. 
The conversation may break into a new chain if the subject changes or if the chain gets to more than 100 emails. This is typically the default within every email service. Still, you can turn it off by going into your Settings and doing the following steps. 
How to turn the conversations feature off in Gmail
Log in to your Gmail account
In the top right corner, click the Settings icon (gear icon)
HOW TO USE GMAIL'S EMAIL LAYOUTS FEATURE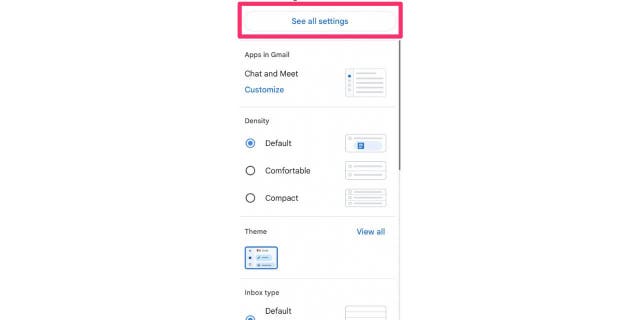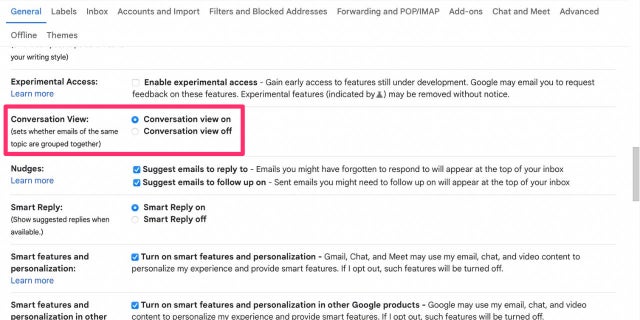 Then click save changes at the bottom of the screen. It's important that you perform this last step so that your changes are saved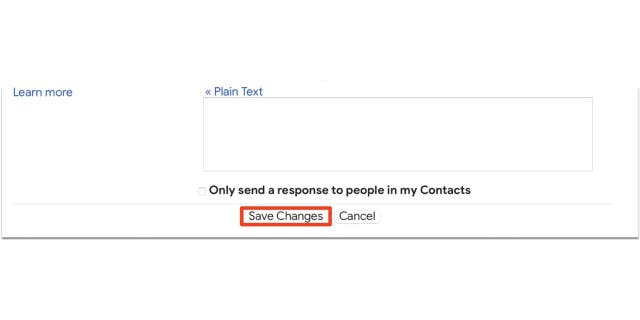 INBOX A MESS? HERE'S THE SUREFIRE WAY TO KEEP YOUR EMAIL IN CHECK
How to turn the conversations feature off in Yahoo Mail 
Log in to your Yahoo account
In the top right corner, click the Settings icon (it looks like a cogwheel)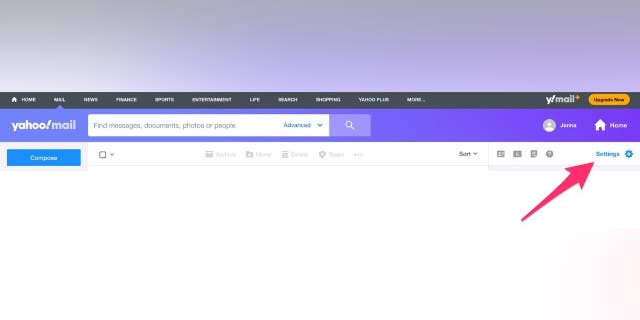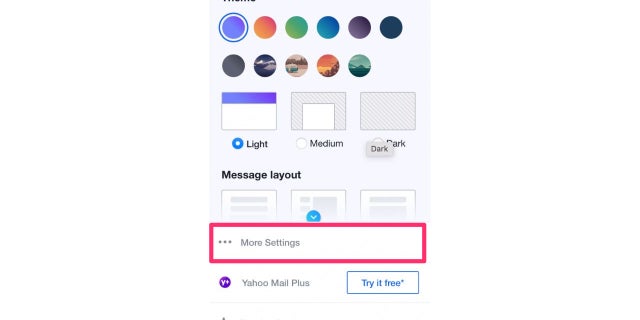 In the list of options on the left-hand side, click Viewing email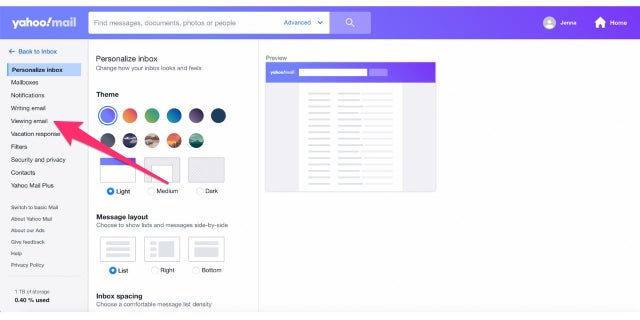 Go to Group by conversation and toggle off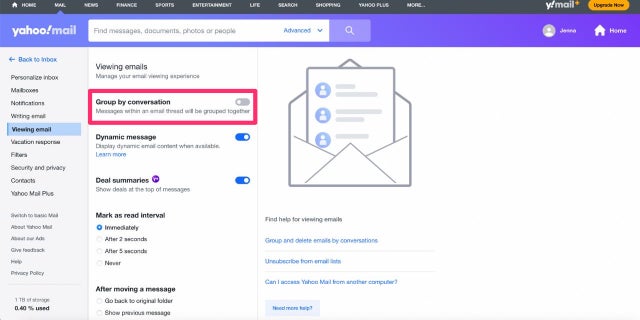 CLEVER TECH TIP: CREATE AN EMAIL ADDRESS FOR YOUR HOME
To turn off the conversation view in Microsoft Outlook, follow these steps: 
Open Microsoft Outlook
Go to the View tab at the top of the screen
Scroll down and uncheck Organize by Conversation option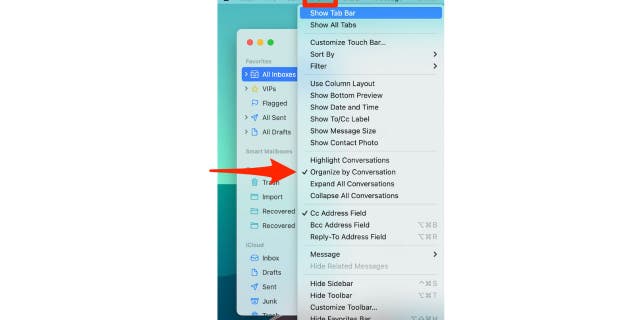 Conversations will now be displayed in a standard email view, with individual messages listed one after the other
Note: These steps may vary slightly based on the version of Microsoft Outlook you are using 
How to turn the conversations feature off in AOL
Log in to your AOL account
Click on the Settings icon (gear icon) located in the top-right corner of the screen
Then, click on 3 dots with More Settings next to it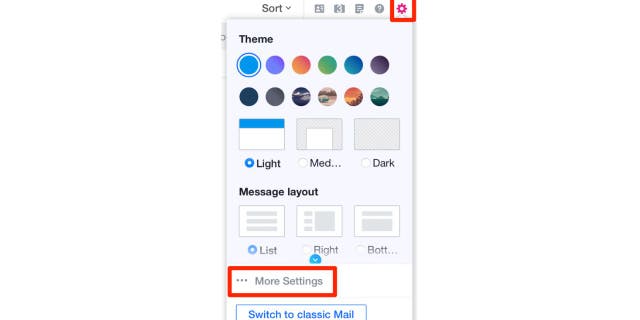 Click Viewing email on the left
Scroll down until you see Group by conversation
Toggle that option off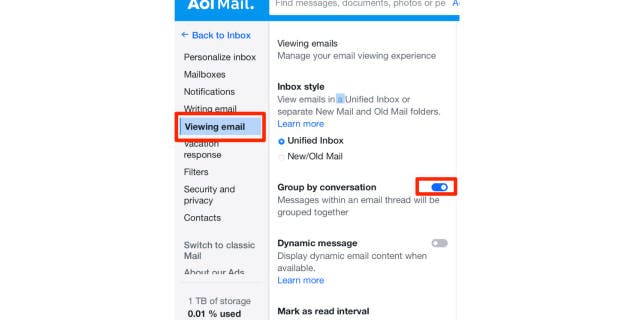 CLICK HERE TO GET THE FOX NEWS APP
Note: These steps may vary slightly depending on the version of AOL mail you are using. 
For more of my tips, subscribe to my free CyberGuy Report Newsletter by clicking the "Free newsletter" link at the top of my website. 
Copyright 2023 CyberGuy.com.  All rights reserved.  CyberGuy.com articles and content may contain affiliate links that earn a commission when purchases are made.